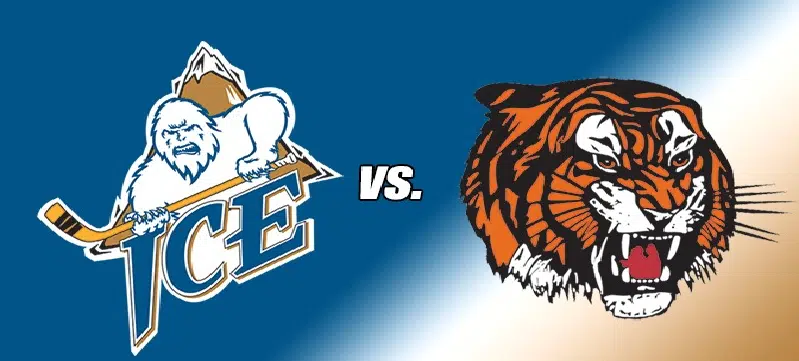 The Kootenay ICE are on the road for redemption as they begin a home and home series with the Medicine Hat Tigers Tuesday.
Last week the ICE were mauled 8-1 by the visiting Tigers, but ICE Coach Luke Pierce thinks they'll see a different team this time around.
He says the Tigers had an intelligent road strategy and dumped more pucks than in the past, adding they're usually a team that loves to attack off of the rush.
He explains the ICE will have to make their own adjustments going into their rink.
Pierce hopes the Tigers resuming their usual style of play will feed into his team's game plan a little bit more and believes tonight, it's important for his team to get off to a stronger start.
He thinks being on the road isn't necessarily about creating offense early, but rather the team getting themselves right into the game.
He feels the neither the trip to Medicine Hat nor playing in their arena is easy.
He says his team will make some adjustments, but they're main goal is bouncing back from Saturday's 8-3 road loss against the Calgary Hitmen.
Following Tuesday's game, the ICE and Tigers will have a quick turn around and meet again Wednesday at Western Financial Place.
Kootenay ICE Head Coach Luke Pierce –
-Keira O'Loughlin
(Image courtesy of www.kootenayice.net)