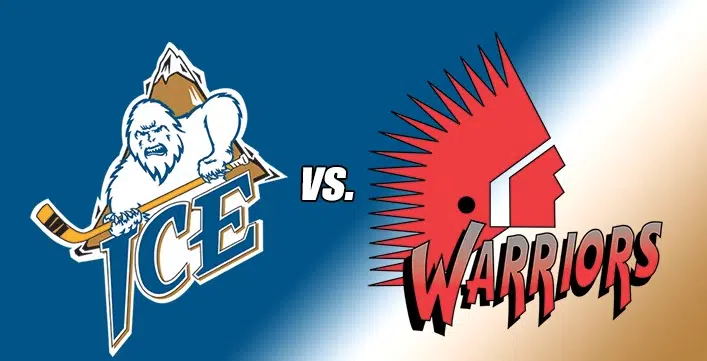 The Kootenay ICE are home again Friday hosting the Moose Jaw Warriors.
The teams have not met since early October when the Warriors bested the ICE 3-2, then 6-2.
Alternate Captain Vince Loschiavo has earned nine points in his last four games but as a leader, wants to take responsibility for what he's not doing.
The team dropped two in a row, 4-3 and 6-2, against Medicine Hat on Tuesday and Wednesday respectively and Loschiavo knows they need to be better.
He says they all have to be accountable for eachother and own it when they make mistakes.
He adds they need to work hard to be prepared because Moose Jaw is a good team and they can't take time off against them.
ICE Captain Cale Fleury feels for the team to be effective, they also have to be stronger.
He thinks they need to be more physical, try to win extra battles and come out harder.
A game element currently working for the ICE is their power play, measured above 30 per cent for the last two weeks.
Fleury, a part of special teams, says it's nice to have those systems finally clicking.
He explains all five guys on the man advantage are willing to shoot the puck and it's been going in for them on a lot of nice plays.
Tonight is the third of a so far winless, six game road trip for the Warriors.
They are currently ranked fifth in the WHL.
Kootenay ICE Alternate Captain, Vince Loschiavo –
-Keira O'Loughlin
(Image courtesy of www.kootenayice.net)