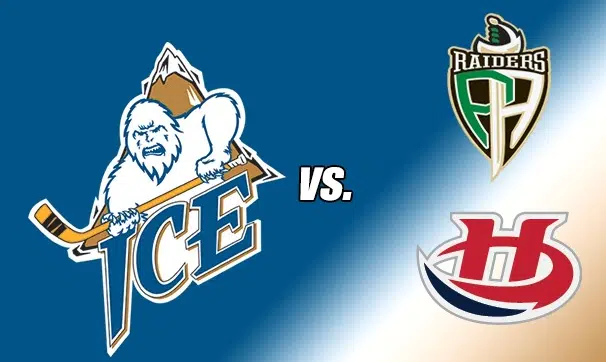 The Kootenay ICE are back at it Saturday, hosting the Prince Albert Raiders.
The last time the Raiders were in town the ICE trumped them 6-3, led by boy wonder Peyton Krebs, who earned four points on the night.
ICE Coach Luke Pierce says tomorrow will be a different match up, now that some injured Raiders have returned to the lineup.
He thinks the Raiders have been playing really good hockey lately and the game will be a tough challenge.
He explains the focus for the ICE this week has been making sure their compete and work levels are a lot higher.
The team has not played since last Friday and had to cancel Monday's practice because of weather conditions.
The players have stayed busy however, Pierce says they've been in the community shoveling snow throughout the week.
Tuesday and Wednesday they worked with Better Homes and Thursday they helped clear snow from pens at the Cranbrook SPCA.
Pierce feels being home and not worrying about having to travel has certainly been a blessing and they've tried to get the guys out as much as possible to assist people around town.
The ICE will also be home Sunday, when Matt Alfaro and Zak Zborosky make their first return to Cranbrook with their new team, the Lethbridge Hurricanes.
The former ICE vets were traded to the Hurricanes January 9, in exchange for forwards Colton Kroeker and Brett Davis.
The Hurricanes are currently hot on a eight game winning streak, while the ICE are stuck in a four loss slump.
Kootenay ICE, Head Coach, Luke Pierce –
– Keira O'Loughlin
(Image courtesy of www.kootenayice.net)