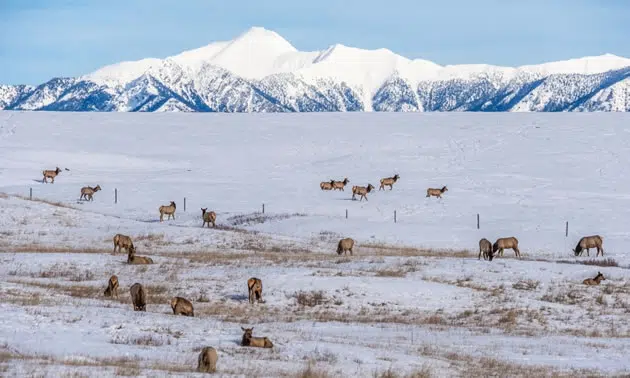 Elk and deer in the East Kootenay need your help to survive the winter snowpack.
This from the Kootenay Wildlife Heritage Fund, who are organizing a feeding program to ship hay into sites in the backcountry.
President Carmen Purdy says last week's snowstorm is having a serious effect on animal feeding habits.
"They can't paw down. If its over 24 inches for elk, its too deep, and if its frozen or compacted, they can't really get at grasses or shrubs that are under the snow," Purdy says. "This amount of snow that we have right now is too deep and death by starvation isn't an acceptable end. We won't stand by and watch it happen."
Purdy says efforts have been ongoing for the past two weeks and will continue well into March.
He adds the last time a feeding program like this was needed was during the winter of 1996-97.
The province has also announced their support, providing $15,000 to the group.
To give your support, you can call Carmen Purdy at (250) 489-8043.
(Photo courtesy Lyle Grisedale)
– Kootenay Wildlife Heritage Fund President, Carmen Purdy
– Jeff Johnson