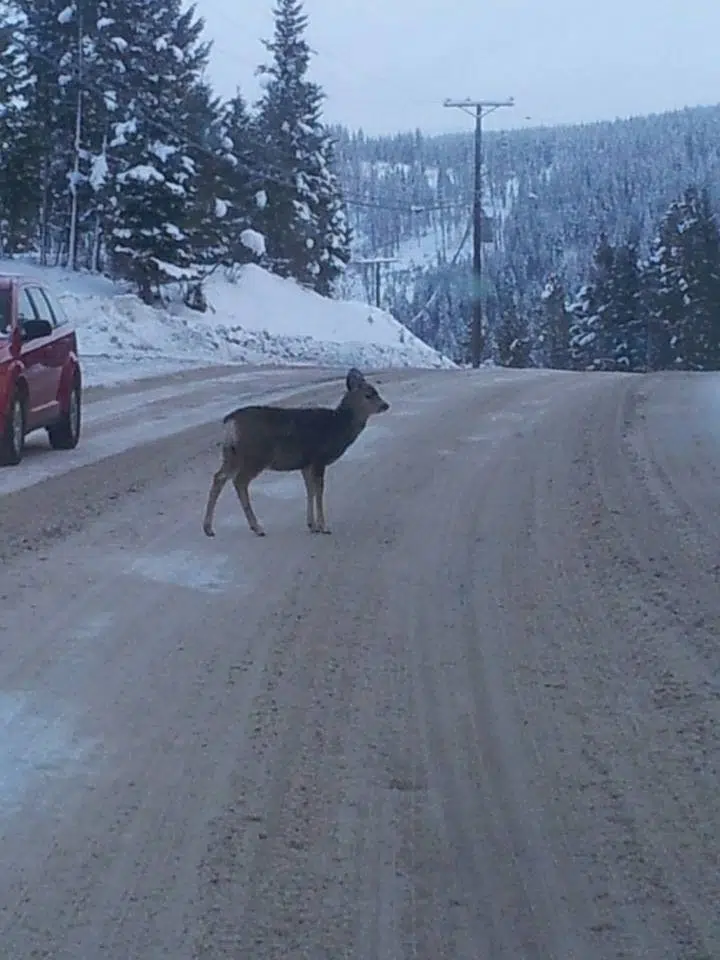 Elkford residents are clearly divided over what to do with their deer population.
The District voted not to pursue a cull this week, after the community's Wildlife Management Advisory Committee recommended doing nothing on the issue until results from a translocation project become available.
Councillor Denise Bertrand feels this decision is the best option for the community at this time.
"I think we need to look at different avenues of maintenance," Bertrand says. "Translocation or birth control or hazing, there are different options, just BC does not allow them yet. With Mother Nature being as nasty as she has been this winter, she may very well help us out that way."
The committee's recommendation is based on a recent survey completed by nearly 500 people.
About 60 percent of residents had some concern around deer aggression.
At the same time, only 32 percent want to see a cull take place, with nearly 40 percent wanting public education to be the focus of management efforts..
The Urban Wildlife Management Advisory Committee were unanimous that translocation was the best option if affordable and allowed by the Province.
(Photo from the Elkford Deer Protection Facebook group.)
– Elkford Councillor Denise Bertrand
– Jeff Johnson