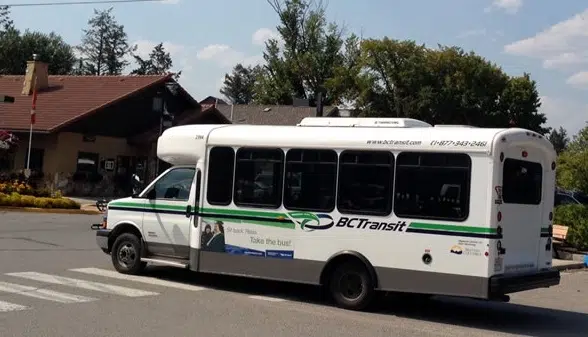 A proposed expansion to bus routes between Kimberley and Cranbrook could help commuting residents.
BC Transit is asking people from the Bavarian City their thoughts on increasing services between the two communities.
Communications Manager Jonathon Dyck says their goal is to add a morning and late afternoon route for those travelling to and from work.
"I think that anytime you can increase options for people to use transit services, it gives people another opportunity to think about leaving their personal vehicles at home and hopping on the bus," Dyck says. "Its an environmentally friendly to travel from one place to another and to use on your commute, whether it is from work or from school."
About 17,000 passengers travel by bus between the two communities annually.
The survey is available online at www.bctransit.com/kimberley/survey and at City Hall until March 5th.
– BC Transit Communications Manager, Jonathon Dyck
– Jeff Johnson