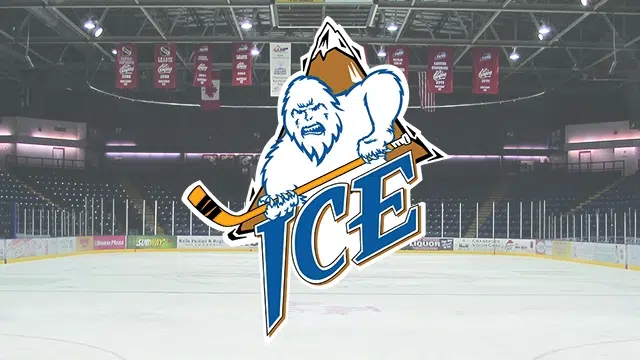 The Kootenay ICE attempted two comebacks this weekend but both proved futile as they extend their loss streak to three.
The ICE were home Saturday hosting the Lethbridge Hurricanes, allowing four goals in the opening 20.
An energetic third period rally gave the team life, but it wasn't enough as former ICE veteran Matt Alfaro buried an empty netter to make the final score 5-3.
The ICE had come off of a 6-4 defeat on Friday in Red Deer against the Rebels.
The Rebels got out to a quick 3-0 start in the first, but by 8:46 into the third the ICE had clawed within one.
Red Deer had answers however and closed out the game 6-4.
The game was a loss in more ways than one, as a knee to knee hit has Alternate Captain Austin Wellsby out indefinitely.
The ICE now head out on a action packed road trip.
They take on five teams in seven days before returning home March 10.
Kootenay's first stop will be in Edmonton to face the Oil Kings on Wednesday.
– Keira O'Loughlin