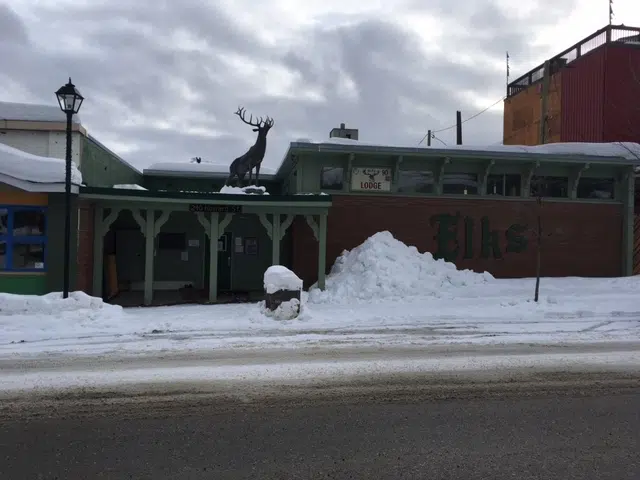 The roof of the nearly 70-year-old Elks Lodge in Kimberley is at risk of collapsing.
The Club is cancelling all scheduled activities for their building after one of the hall's main beams failed.
Ron Christensen with the Club says the building's roof is sinking, with some areas dropping about a foot in height.
He says its not known yet how much it will cost to cover all repairs.
"We're looking at a week to 10 days for us to be shored up, by the time the material arrives. We'll have to see how long it takes to get the new cross beams, et cetera," Christensen says. "End of May is kind of what we're shooting for. We'll know more in about two weeks if we are kind of in the ballpark or not."
Christensen adds luckily no one was inside the building when the beam went down. he believes insurance should cover most of the repairs.
– Elks Club Exalted Ruler, Ron Christensen
– Jeff Johnson