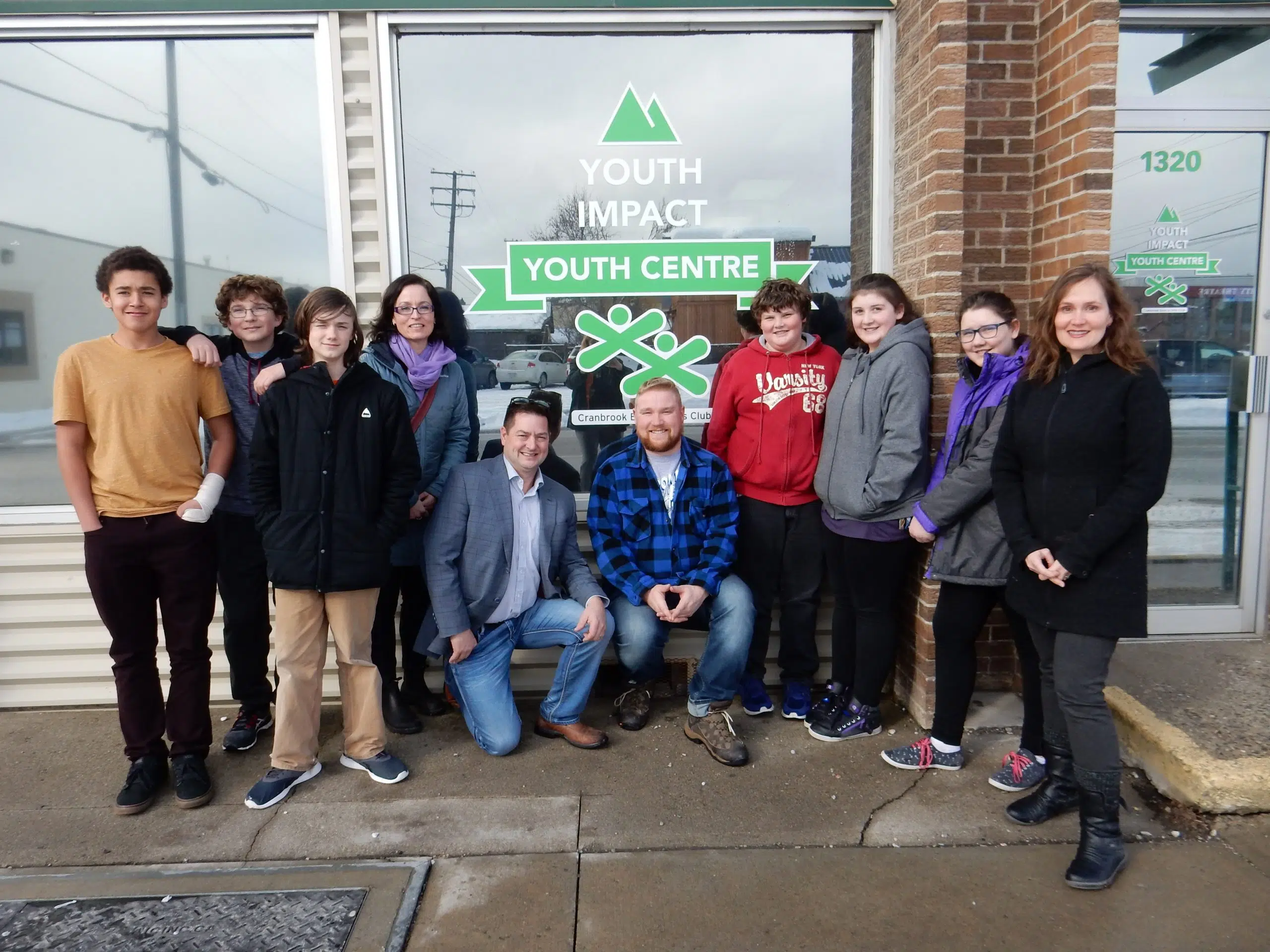 Cranbrook's Youth Impact Network is receiving $55,000 per year for three years from the Columbia Basin Trust.
The Youth Impact Network, which is administered by the Cranbrook Boys and Girls Club, aims to increase local activities, provide diverse opportunities for youth, enable youth to engage more with each other and their community, and support collaboration among those who work and interact with youth. On a day-to-day basis, Youth Impact provides free week-day after-school and summer programming for 13 to 18 year-olds in Cranbrook and Area C.
Lynnette Wray, Cranbrook Boys and Girls Club Executive Director, said "We sincerely appreciate the opportunity to be part of the Basin Youth Network created by the Trust. It's great to be part of this larger community of organizations that are supporting youth throughout our region. The ability to share ideas and strategies is invaluable."
"We're committed to working with communities to provide a range of opportunities for youth and we're pleased about Cranbrook's Youth Impact Network joining our Basin Youth Network to support this," said Lisa Kilpatrick, Columbia Basin Trust, Senior Manager, Delivery of Benefits. "We're excited about helping them strengthen efforts to diversify youth opportunities."
Wray added, "The funding from the Trust makes up about two-thirds of the annual Youth Impact Network budget, which is an amazing contribution. The Cranbrook Boys and Girls Club funds the remaining one-third of the Youth Impact budget through other grants as well as the generous support of individuals and businesses in our community. Our Youth Impact Manager, Tim Matwey, does an excellent job of planning and organizing a wide variety of activities, including weekly cooking classes, mentoring sessions with younger Club members, volunteer opportunities in the community, climbing nights, biking adventures, workplace preparation…the list goes on and on!"
For more information about the Youth Impact Network, please contact Tim Matwey by phone at 778-517-5568, by email at cranbgc.yi@shaw.ca or via Facebook: www.facebook.com/cbkyouthimpact/
The Cranbrook Boys and Girls Club has a 47-year history of offering successful programs for children and youth in Cranbrook. As a member of the Boys and Girls Clubs of Canada, the mission of the Cranbrook Boys and Girls Club is to provide a safe, supportive place where children and youth can experience new opportunities, overcome barriers, build positive relationships and develop confidence and skills for life. For more information about all the programs offered by the Cranbrook Boys and Girls Club, please visit our website at www.bgccranbrook.ca or our Facebook page at www.facebook.com/cbgclub/
The Trust leads the umbrella Basin Youth Network by developing programs, hosting youth-focused events and providing regional coordination. The network helps communities increase local activities and opportunities for youth, enabling youth to learn new skills, and engage more with each other and their communities. The Trust allocated $4.65 million over three years to the network which supports 28 unique community youth networks around the Basin. To learn more about the network and other Trust-supported youth initiatives visit www.ourtrust.org/youth.
– From the Cranbrook Boys and Girls Club