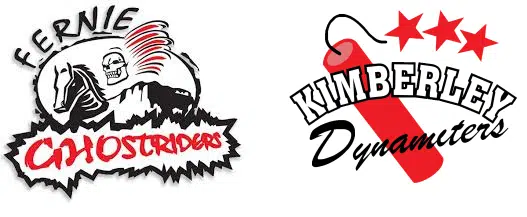 Thursday marks game five between the Kimberley Dynamiters and Fernie Ghostriders in their opening playoff round.
The series is locked at two and as the Nitros return to home ice advantage, forward Chase Miller explains victory is their only focus.
Fernie is definitely the team's biggest rival he states and to be out in the first round would be devastating.
The rookie adds, everyone wants this win badly.
It's been a nail biting match up thus far and Miller says the team is excited to come home and get back to Nitros hockey.
He feels they're going to pull off a win, take game six back to Fernie and clean up the series.
The Nitros have had 15 different point contributors in the post season so far, a strength Miller says gives the team their confidence.
Miller himself was recently named the Eddie Mountain Division's Rookie of the year.
The 18 year old Calgary native earned 51 points in 41 games played during the regular season and has already tallied seven points in his first four playoff games.
Kimberley Dynamiters Forward, Chase Miller –
– Keira O'Loughlin