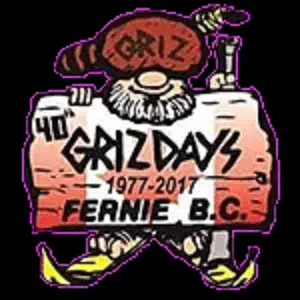 Fernie Griz Days kick off Friday celebrating snow, skiing and all things that come with living in a mountain town.
This weekend marks the 40th anniversary of the winter festival with a theme described as "A celebration of our legacy".
Executive Director with Fernie's Chamber of Commerce, Patty Vadnais says the city is excited for the special milestone.
Vadnais explains Fernie loves its winter and the past week around town has been insane.
She believes the festival is a perfect fit for a community that loves being outdoors.
There is extra buzz in the air adds Vadnais, because special guest Comedian Rick Mercer, will be joining in on the festivities.
Mercer is set to arrive in Fernie on Saturday and will film throughout the day for his political satire television show, the Rick Mercer Report.
Vadnais says Mercer is ready to challenge in the Extreme Griz Competition.
He has reportedly always been interested in Griz Days and this year it worked out that he could make his way west to take part.
The Executive Director recently learned that a few years back, Mercer gave the festival's bacon eating contest a shout out on his show.
She agrees the festival gaining national attention means people find Fernie's fun approach to enjoying winter, infectious.
Fernie Griz Days features events like Extreme Griz Pancake Eating Competition, Griz Swim Olympics and a Rockey Mountain Lumberjack show.
It runs runs March 3-5.
Executive Director with Fernie's Chamber of Commerce, Patty Vadnais –
– Keira O'Loughlin
(Image courtesy of ferniegrizdays.com/wordpress/)