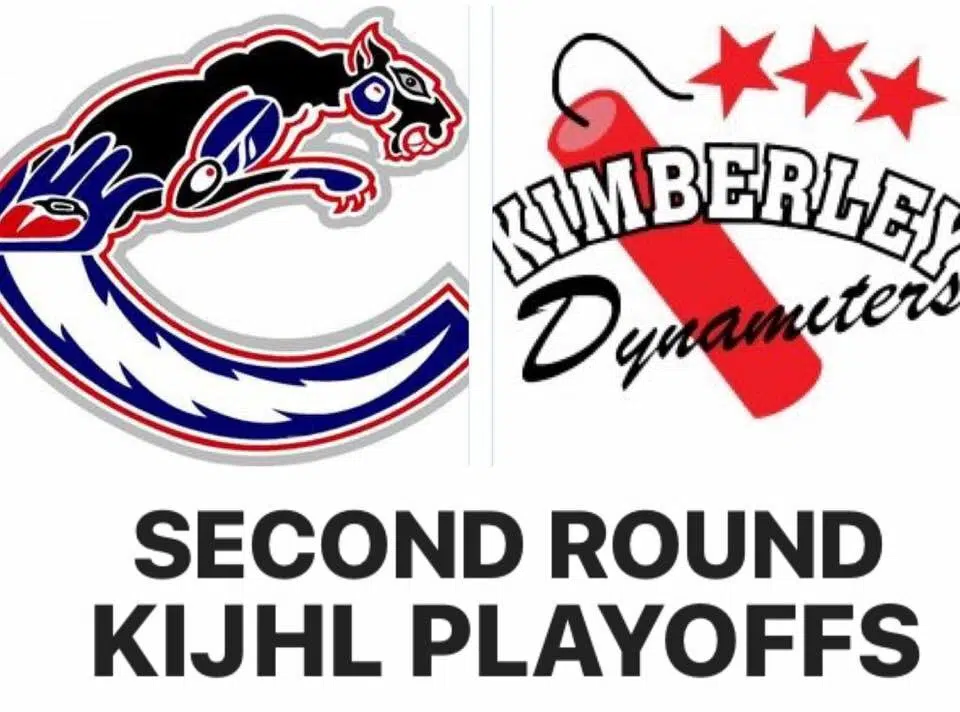 The Eddie Mountain divisional finals will see the Kimberley Dynamiters and Creston Valley Thunder Cats go head to head.
The best of seven match up was set Friday as the Nitros beat the Fernie Ghostriders 3-2, closing out their first round series.
Fernie did not give up without a fight however, tying up game six with just over two minutues remaining in regulation.
Sudden death was a fitting end for the neck and neck series that saw both teams take turns leading.
Nitros defensman Tyler Van Steinburg ended it all by burying the game and series winning goal in double overtime, unassisted.
Round two action between the Thunder Cats and Nitros will begin in Creston on Tuesday, puck drop at 7:30 pm local time.
The Thunder Cats come to the second round well rested as they beat their opening opponent the Columbia Valley Rockies in four straight games.
Kimberley and Creston met each other eight times during the regular season with the Thunder Cats holding the upper hand, 5-3.
– Keira O'Loughlin
(Image courtesy of @TheRiderman63)