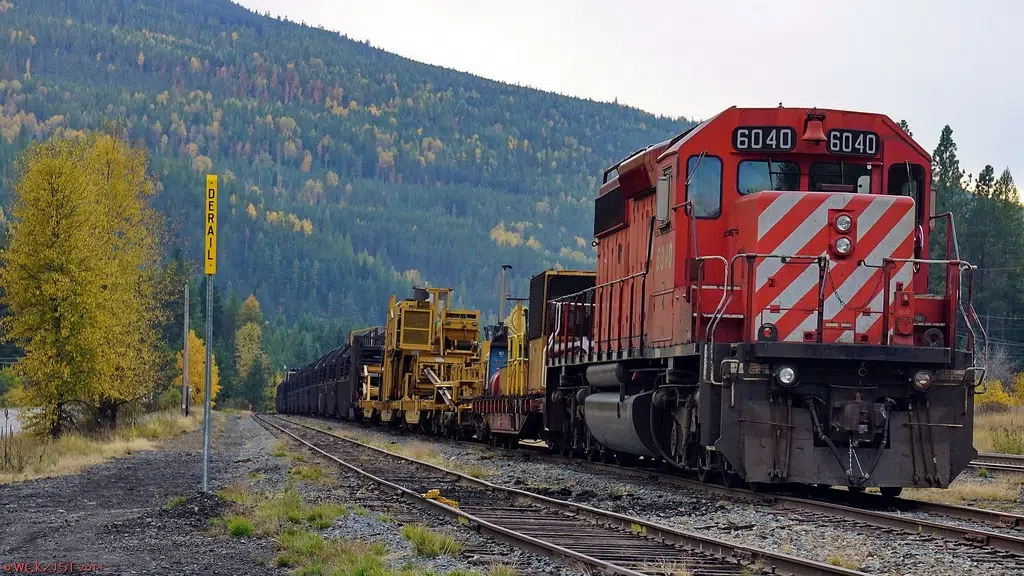 No injuries are being reported after two trains collided at a slow speed south of Yahk.
CP Rail says just after 5 am Monday morning, an eastbound freight train came into contact with the side of a westbound train.
The rail company says all appropriate emergency notifications were made and no dangerous goods were involved in the incident.
A rail crossing in Yahk was blocked off because of the collision, but has since re-opened.
CP Rail is investigating the incident.
– Jeff Johnson