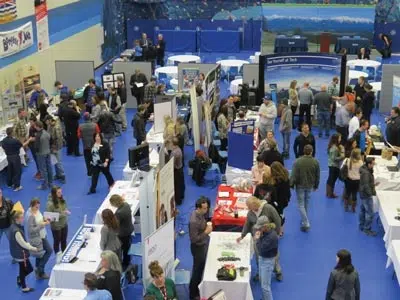 A record number of exhibitors will be at the College of the Rockies' Cranbrook Campus for the Career and Job Fair Wednesday.
This is the 11th year of the event, giving students the chance to speak directly with companies in need of people looking for work.
Cranbrook residents looking for work are also encouraged to come to the event and speak with employers.
Organizers call it the largest career networking event in the East Kootenay.
The event runs 11:30 am to 3 pm Wednesday at the College's Cranbrook campus.
– Jeff Johnson