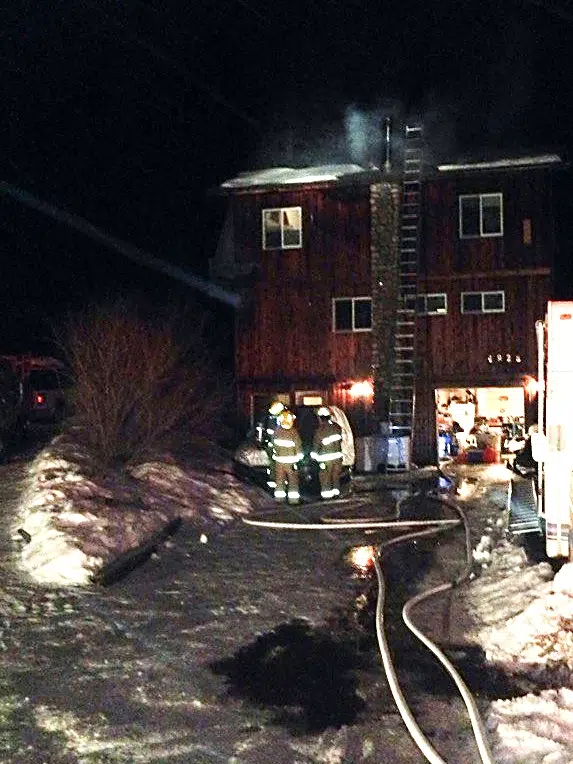 Firefighters in Fairmont are investigating after an overnight blaze caused major damage to a home.
Fire crews responded to the incident on Wills Road, finding part of the home engulfed.
The house was saved, as the flames were contained to the north side of the home's roof.
No one was there when the fire started and firefighters had to return to the scene to deal with a hot spot that flared up around 5:30 am Wednesday morning.
The Columbia Valley Rural Fire and Rescue Service Chief will be on site today to investigate, but does not believe the incident was suspicious.
– Jeff Johnson