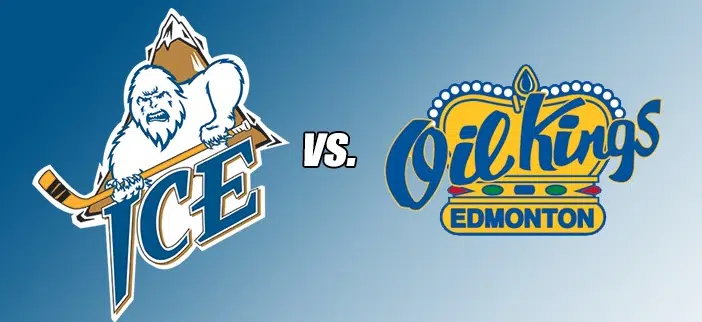 The Kootenay ICE begin their final week of play hosting the Edmonton Oil Kings on Tuesday.
The last ICE victory was over the Oil Kings on March 1, they won 5-2.
ICE Coach Luke Pierce believes if they can play the same way, his team should be confident in their ability to win.
Pierce doesn't think it's an easy match up but knows when the teams last met, the ICE had excellent puck movement and support.
He adds if those things are executed, teams have a chance against any opponent, every night.
It's the first of a final four games in five days for the ICE, currently riding six straight losses.
Pierce says without a playoff spot, keeping players focused can be difficult.
He explains it's a constant battle to ensure they're not losing sight of lessons the coaches are trying to teach.
Pierce feels facing an opponent in the same situation will be a test of who is doing a better job of preparing their players.
The Oil Kings will also miss the post season this year.
Wednesday the ICE are on the road to Lethbridge facing off against the Hurricanes.
It will be Brett Davis and Colton Kroeker's first return to their old stomping grounds.
The forwards were acquired by the ICE from the Hurricanes in exchange for longtime Kootenay veterans Matt Alfaro and Zak Zborosky on January 9.
Kootenay ICE, Head Coach, Luke Pierce –
– Keira O'Loughlin
(Image courtesy of www.kootneayice.net)