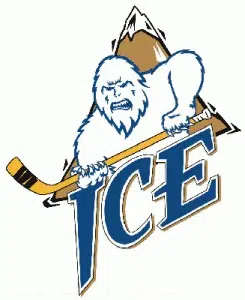 The Kootenay ICE were beat 3-2 in overtime by the visiting Edmonton Oil Kings on Tuesday.
It was the seventh straight loss for the ICE who held and gave up the lead twice throughout the game.
ICE forward Brett Davis opened scoring in the second but the Oil Kings evened things up with 14 seconds remaining in the period.
Just short of five minutes into the third, Kootenay's Jake Elmer gave the ICE another edge.
However it was only two minutes later that Edmonton's David Koch helped his team once again tie it up, forcing extra time.
The Oil Kings Colton Kehler claimed victory 1:17 into OT.
The ICE will jump right back into action.
They are on the road to Lethbridge and will face off against the Hurricanes at the Enmax Centre Wednesday.
This will be the first time Davis and Colton Kroeker return to Lethbridge since they were traded to the ICE on January 9.
– Keira O'Loughlin