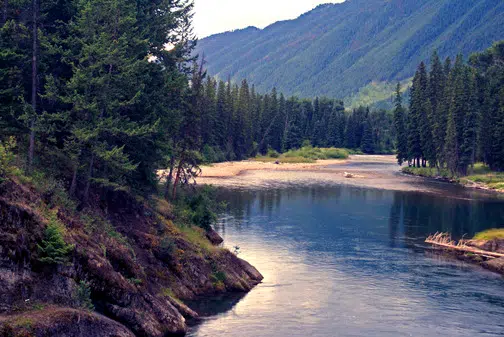 High amounts of snow in the East Kootenay this winter does not translate to flooding in area rivers.
This from Charles Luo with the BC River Forecast Centre, who says higher temperatures and the amount of rain in the forecast also factor into their predictions.
He adds with no significant rain event expected, the risk of flooding is minimal.
"Snowpack is only one of the important factors," Luo says. "Even with the about normal snowpack, it could be high risks of flooding if the temperature increased dramatically and if a heavy rainfall came in. Currently, we are not able to say anything about that."
Temperatures in the East Kootenay are expected to remain above zero for most of the week.
The snowpack throughout the region currently sits at 99 percent of normal levels.
– BC River Forecast Centre Forecast Hydrologist, Charles Luo
– Jeff Johnson