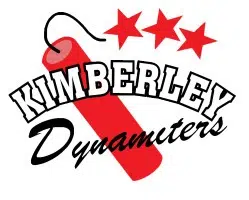 The Kimberley Dynamiters are Eddie Mountain Division Champions for the third year in a row.
The Nitros closed out the Creston Valley Thunder Cats in six games with a 5-2 win on Tuesday night.
Forward Nolan Kurylo opened the game's scoring in his first of two goals on the night.
The Thunder Cats launched just seven shots at Nitros rookie goalie Cody Campbell in the first period.
Their offensive attempts evened up with Kimberley in the second and third, but Campbell stayed strong, making 36 total stops in the win.
He says he is beyond grateful to Coach Derek Staurt for the opportunity to be the team's number one goalie in his first KIJHL season.
Campbell explains it's nice to get support from everybody and before the start of the third, told himself it may just be the biggest period he has ever played.
The Dynamiters were unbeaten at home throughout the divisional final series.
Next up, they are off to the best of five, Kootenay Conference Finals to face the dominant Beaver Valley Nitehawks.
The Nitehawks have won eight straight games this post-season, sweeping both their first and second round series.
Kimberley Dynamiters, Goaltender, Cody Campbell –
– Keira O'Louglin