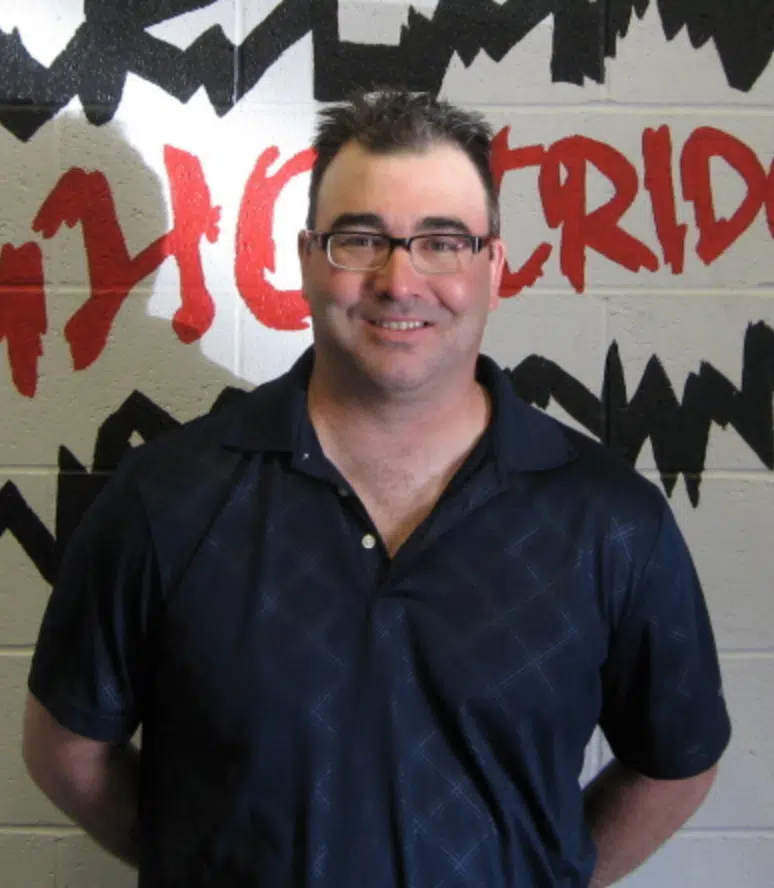 The Fernie Ghostriders will be helmed by Craig Mohr for at least one more year.
The Head Coach and General Manager has signed on for a fourth season with the club and will continue to lead the Riders throughout the 2017-18 season.
Mohr says he couldn't be happier to stay.
He explains when he arrived three summers ago, he had left a full time job with benefits and a pension because he wanted to make Fernie his home.
He adds it just so happens he has a career where he is allowed to coach and be a general manager, but the main drive was to lay roots in a city he had always loved.
Walking down main street and talking hockey with the locals are some of his favourite things to do.
Mohr believes for a guy who loves the sport, there's nothing better than being able to come to the rink every day.
He says he's ecstatic to get another kick at the cat.
Mohr explains he has already started the recruiting process for next season and told veteran players there are no guaranteed spots with the Riders.
The Coach adds, it's all systems go in Ghostrider land.
Mohr says he is most motivated to build another team and make a bigger push in the playoffs next year.
Fernie Ghostriders, Head Coach and GM, Craig Mohr –
– Keira O'Loughlin
(Image courtesy of the Fernie Ghostriders)