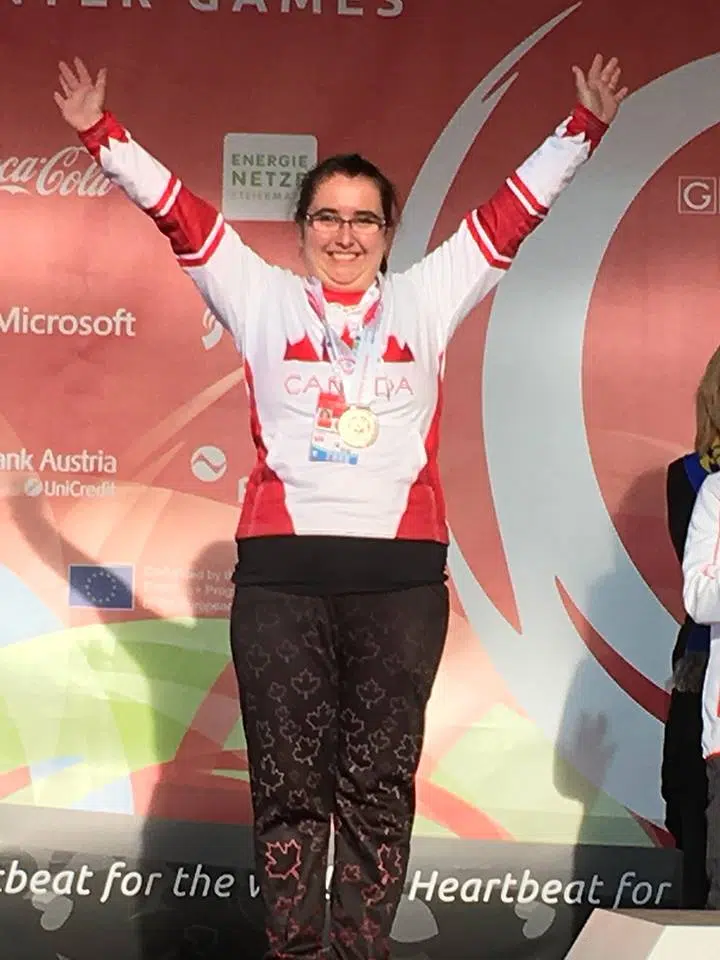 Three Special Olympians are back in Cranbrook after a successful run at the 2017 World Winter Games in Schladming, Austria.
Team Canada Alpine Skiers Erin Thom, Jonathan Robins and Roxana Podrasky won a combined six medals, taking to the podium in every race they entered.
It was the first international competition for Podrasky, who says bringing home both gold and silver finishes makes all her hard work worthwhile.
She explains it was a very special experience and she was so happy with her wins that it was difficult to control her emotions.
Podrasky adds, she was crying happy tears and telling herself that she had done it.
As an Olympic rookie, Podrasky qualified for the Games as a Novice Alpine Skier but was bumped up to Intermediate in preliminary race divisioning.
Initially this made her nervous, but she gathered her courage and believed in herself all the way to collecting her very first medals on a world stage.
Podrasky says she thinks the difference maker between herself and other athletes is that every time she gets up to the race gate, she repeats to herself over and over, that she knows she can do it.
She explains, her favourite part about skiing is going really fast and although she doesn't always love the gym and training, she does feel amazing and proud of herself afterwards.
Podrasky believes without a doubt, there are more trips to the Olympics in her future.
Her teammates Thom and Robins also earned two medals each of their own in Austria.
Thom tallied two silver in her fifth Olympic appearance and Robins two bronze in his second.
Team Canada, Alpine Skiing, Roxana Podrasky –
– Keira O'Loughlin
(Image courtesy of Special Olympics British Columbia)