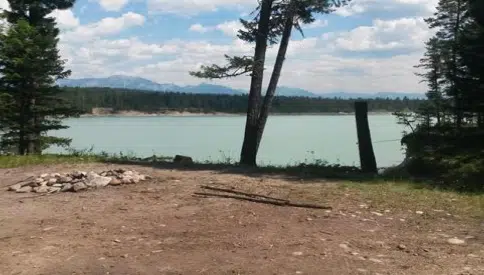 A new recreation strategy for Koocanusa is in place to protect Crown land starting this summer.
The Columbia Basin Trust is investing $750,000 into the Recreation Steering Committee's new initiative, focusing on issues with tourism around the lake.
Coordinator Jeff Zukiwsky hopes to address complaints over the last few years of the land being damaged by off-road vehicles and garbage left behind by tourists from out of province.
"Across the Koocanusa as a whole, we are looking at mostly communication and education efforts, so we have a brochure that we've distributed for the last few years, we've got our website, weve got signage that's been installed," Zukiwsky says. "So we'll be continuing to do that kind of communication and education piece across the Koocanusa. We've also have two additional Natural Resource officers that are dedicated to the area."
Zukiwsky says management efforts on the East side of the reservoir should identify appropriate trails for ORVs, hikers and other forms of recreation.
"This is something that's been in the works since about 2014, when the Koocanusa Recreation Steering Committee was formed," Zukiwsky says. "That was formed in response to significant public concern about recreation impacts in that area. Ever since then, the steering committees been convening and meeting with the public, trying to find some solutions to the negative impacts out there."
The strategy follows an extensive survey that received more than 1,100 responses and open houses hosted in four different communities.
– Koocanusa Recreation Steering Committee Coordinator, Jeff Zukiwsky
– Jeff Johnson