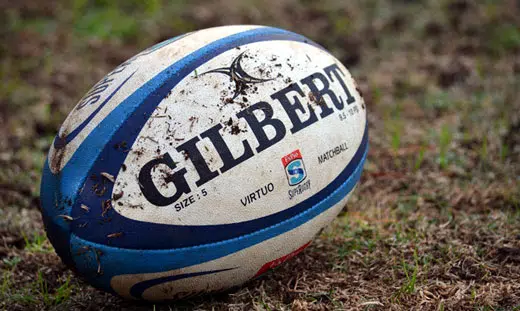 Official game days are set for the Rocky Mountain Rogues Rugby Club's 2017 season.
The team is now looking for new members to join as they prepare to host their upcoming, first practice.
All experience levels are welcome and Social Director Todd Larson says the sport is for people of all shapes and sizes.
He explains if you're short and fast you can be a back, if you're big and slow you can be a forward.
If you like to tackle or run, there is a position for everyone.
Larson says although it's a men's team, athletes of all ages are encourged to come and try the sport out.
The Rogues have players ranging in ages from 16 to 55 or older and Larson believes rugby is a game for everyone.
He continues, the organization has also had some younger players move on to bigger and better things in rugby after their time with the team.
Biweekly, outdoor practices begin at 6 pm on April 11 at Marysville Elementary School.
Larson suggests to show up with a pair of cleats in hand if interested and says the Rogues will take care of the rest.
The Rogues play in the Kootenay Rugby Union with the Elk Valley Bulls who will host the season's first tournament on April 29.
Visit the rugby club's Facebook page to learn more.
Rocky Mountain Rogues Rugby Club, Social Director, Todd Larson –
– Keira O'Loughlin
(Image courtesy of Rocky Mountain Rogues)