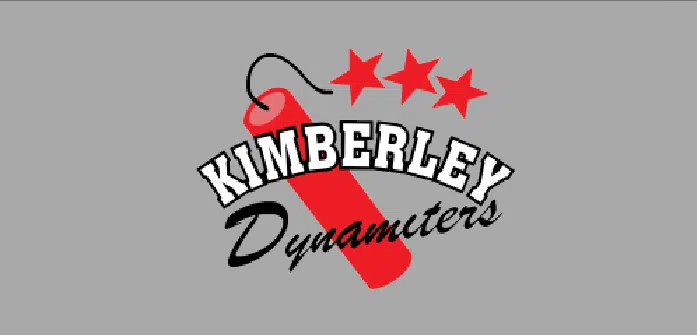 Derek Stuart has been busy so far this post season, spring scouting for the first time as the Head Coach and GM of the Kimberley Dynamiters.
Stuart spent the weekend of March 30 – April 2 watching the Alberta Midget AA Provincials in Okotoks and says it is very rewarding to see how far the Nitros name carries.
He explains in the short time that he has done it, most of the kids he has spoken to know who the Kimberley Dynamiters are and quite a few also know about the team's success this past year.
Stuart believes when achievements happen, word seems to spread and he doesn't have to explain about the Nitros program, because the franchise's positive reputuation precedes him.
The Coach explains the process is exciting but with a core he loves, is hoping to have many returning players next season and not a lot of spots to fill.
For now, Stuart's off season scouting will remain on the road.
The Nitros will forgo a 2017 home spring camp because of a long awaited construction project.
Work is soon set to begin replacing the north wall of the Kimberley Civic Centre and the Coach feels no one is looking forward to the upgrade more than the team.
He says the biggest thing for him and the players is that they hopefully won't freeze anymore during weekly, night time practices.
It got very cold on Monday and Tuesday nights Stuart says, when it was -25 outside, it was also -25 in the rink.
Jokingly he adds that the team will not miss that at all.
Stuart states the Nitros are planning to host another co-camp with the AJHL's Calgary Canucks early this August.
He and his staff are also planning to have an ID camp sometime in the summer in either Lethbridge or Red Deer.
Next up, Stuart will focus on checking in on some Junior A spring activities, he says he wants to get a read on players who wouldn't likely attend Junior B camps.
Ahead of the 2017 trade deadline Stuart picked up Nolan Kurylo, Joe Karpyshyn, Nic Herringer and Cooper Page from the AJHL.
Kurylo alone contributed 52 points to the Dynamiters campaign in 39 games played.
Kimberley Dynamiters, Head Coach and GM, Derek Stuart –
– Keira O'Loughlin