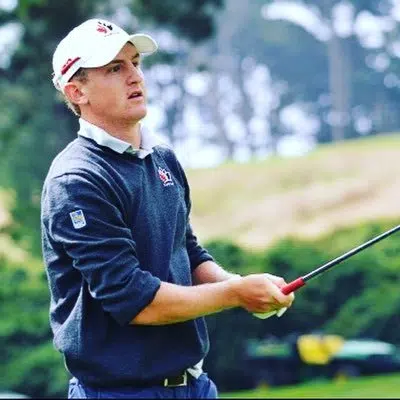 Kimberley Amatuer golfer Jared du Toit is looking to help keep his team winning as they head to the Western Intercollegiate Golf Tournament on Saturday.
du Toit is Captain of the Arizona State University Div one golf team, coming off of a 20 stroke victory at their recent home tournament, the ASU Thunderbird Invitational.
The golfer says the team is feeling good and finding their pace at just the right time.
He believes the Sun Devils have a lot of potential and a lot of good things on their roster.
The Captain adds they are a young team, so consistency might be an issue, but hopes they can build off what they accomplished a couple of weeks ago.
The Western is played at Pasatiempo in Santa Cruz, California and is the last regular season tournament stop before the Pac-12 playoffs begin on April 28.
In his final semester at ASU, du Toit's says the reality that he's in the midst of his final weeks and months of collegiate golf is starting to sink in.
du Toit explains last year a couple of the Senior players made a big deal about Pasatiempo being their last regular season tournament but it seemed far away at that point for him.
Now a Senior himself, du Toit says it is crazy to experience the feeling first hand and see how quickly time flies by.
The Western is one of the most prestigious and longest running events in college golf with a past participants list full of the sport's current superstars.
du Toit says after the playing the course for the first time last year, it quickly became one of his favourites.
ASU, golfer, Jared du Toit –
– Keira O'Loughlin
(Image courtesy of Jared du Toit)