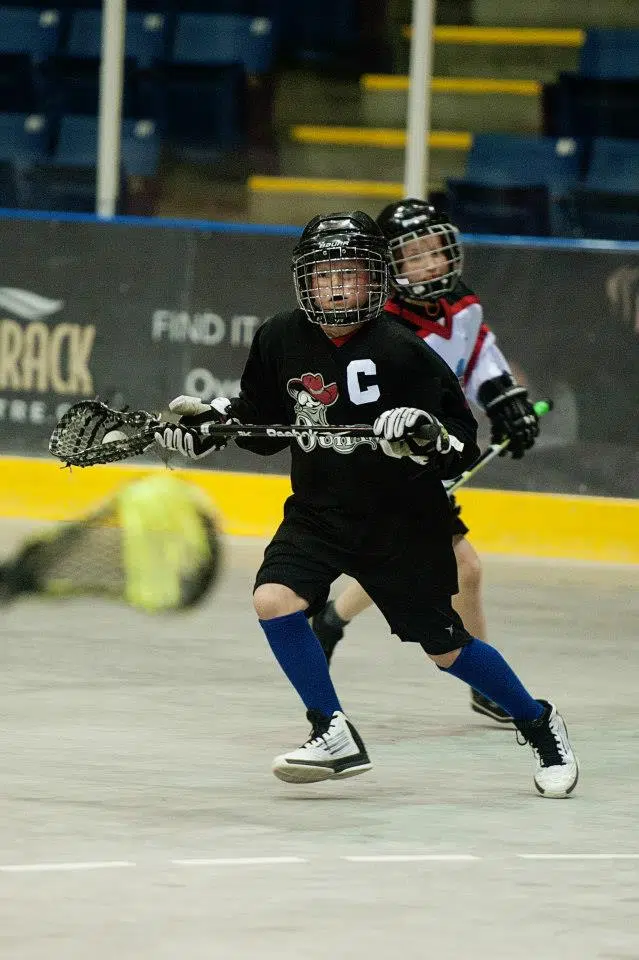 The Cranbrook Lacrosse Association has a big weekend ahead to help get their 2017 campaign underway.
All Outlaws, aged 4-21, began practices this week and on Saturday will take part in the annual tradition of the team building, bottle drive.
Teams will split in to groups and spread out all over the city to cover as many areas as possible in what Head Coach Russell Sheppard calls a good, old fashioned, fundraising effort.
Sheppard says the season is shaping up to be a busy one, for the sport gaining traction in the East Kootenay.
He feels lacrosse is a great hockey cross over that is played in the same kind of way, so athletes spacial awareness stays in tact.
Sheppard explains the hand/eye coordination and physicality of lacrosse really transfers well.
The Coach adds the Outlaws program has seen growth over the past three or four years and they are expecting more as they move forward.
Demand caused the club to return the 17-21 age group this season and Sheppard says local interest continues to increase.
In addition to the season already in full swing, the club will add a field lacrosse team to their program this summer as well.
Saturday will also see a much anticipated goalie session by Canadian Lacrosse Hall of Famer, Dave Evans and level one and two coaching clinics.
Sheppard explains it's a lot of fun delivering the clinics and is thrilled for former professional player Evans to come visit from Vancouver.
The Coach feels it's going to be a very exciting weekend but more importantly, an exciting season.
He believe's Cranbrook lacrosse is going to start to be put on the map this year.
Enrollment is still open for the season and the weekend's activities, Sheppard suggests visiting the club's website or facebook page for more information.
Cranbrook Lacrosse Association, Head Coach, Russell Sheppard –
– Keira O'Loughlin
(Image courtesy of Cranbrook Lacrosse Association)