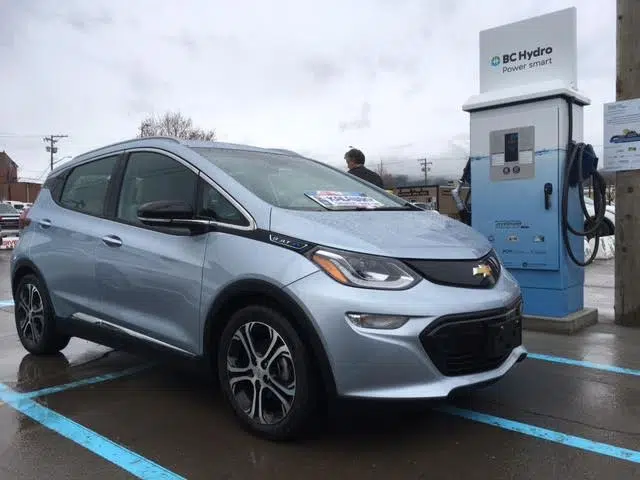 The new electric vehicle charging network is going to benefit residents in the Kootenays in more ways than just one.
This from RDEK board chair Rob Gay after the first of an expected 53 charging stations across the Kootenays was implemented in Cranbrook Thursday.
"I really think that when people look at the options and now have opportunity to not only be green, but to save money, in the long run you're not going to the gas station, you're not changing the oil in your vehicle." Gay says. "The whole idea is a green way to go but a smart way to go as well."
Gay explains the network is extremely beneficial for people who are travelling long distances in electric vehicles to places like the regional hospital.
"The way our region is set up we have a number of small towns and larger centres like Cranbrook where people need to come in for things like shopping and the hospital." adds Gay. "So we're not saying 'Stay home,' we're saying here's a better way, you can plug your car in at home in the evening, and when you're in town you can plug your car in also."
With 60 per cent of greenhouse gas emissions in the Kootenays produced by motor vehicles, Gay explains that the network will not only have financial benefits, but environmental as well.
A total of 53 charging stations are expected to be rolled out by December 2018.
– RDEK Board Chair Rob Gay
– Jeff Johnson