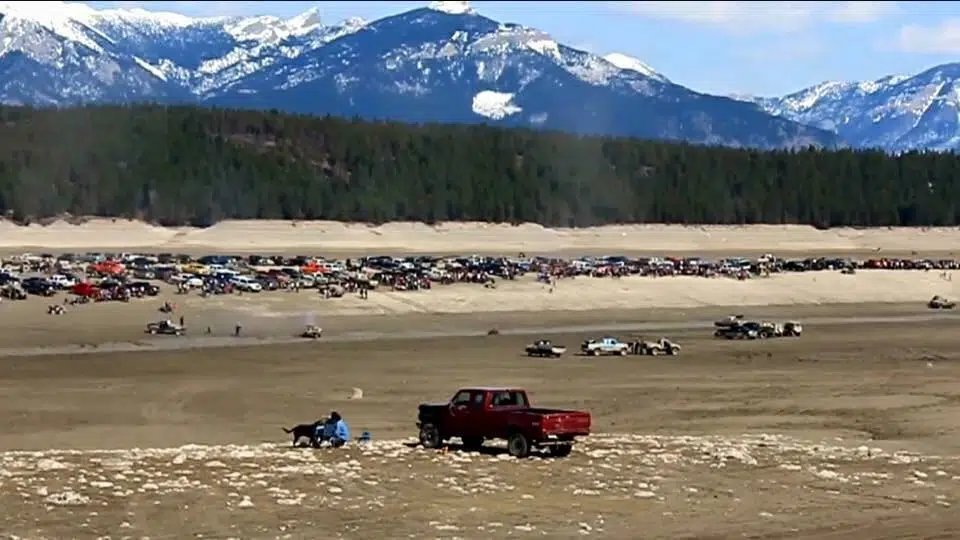 A Director with the Regional District of East Kootenay says an annual event around Lake Koocanusa needs more restrictions.
Area B's Stan Doehle is reacting after the RCMP issued license suspensions to six impaired drivers over the Easter Weekend, targetting vehicles coming from the Mud Bogs event.
He says the RDEK is not against the activities taking place, but sanctions would help protect Crown land and make sure participants follow the laws.
"Somebody is in charge of that event. If we can find that person or that group, we could put a special use permit on it and there would be a lot more controls on what they can do out there," Doehle says. "Its basically out of control without that special use permit on there."
Doehle says its a concern for anyone involved in recreational planning for the area.
"We met earlier with the RCMP over the policing needs out here and the mud bogs. They assured us that they are going to have more people on the ground and checking more people out," Doehle says. "If they did catch them, it sends a message out there to behave yourself."
Police report that five of the drivers caught hailed from outside British Columbia.
A provincial study spearheaded by outgoing Kootenay East MLA Bill Bennett is looking at enforcing tickets issued to Out-of-Province visitors.
– RDEK Area B Director, Stan Doehle
– Jeff Johnson
Photo from Facebook.com / Koocanusa Mud Bogs Easter 2017