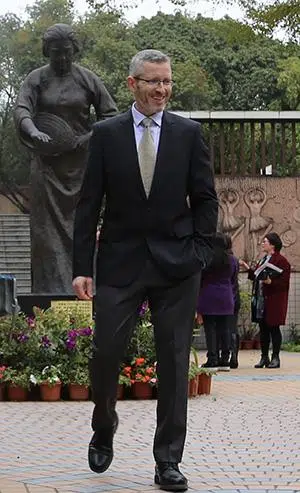 An educator from Kimberley is the newest candidate seeking your vote in the upcoming provincial election.
Duncan MacLeod is the sixth person to announce his candidacy in the Columbia River-Revelstoke riding.
MacLeod is an educator working with the Rocky Mountain International Student Program.
At a debate in Revelstoke Thursday night, MacLeod said he almost didn't run in the election, making up his mind to seek a spot on the ballot last Thursday, April 13th.
His decision was based on the idea that democracy in Canada doesn't work and party politics are to blame.
MacLeod is running as an Independent and joins Gerry Taft of the BC NDP, The BC Liberal's Doug Clovechok, Green Party candidate Samson Boyer, fellow Independent Justin Hooles and the Rylan Kashuba, representing the Libertarians.
– Jeff Johnson