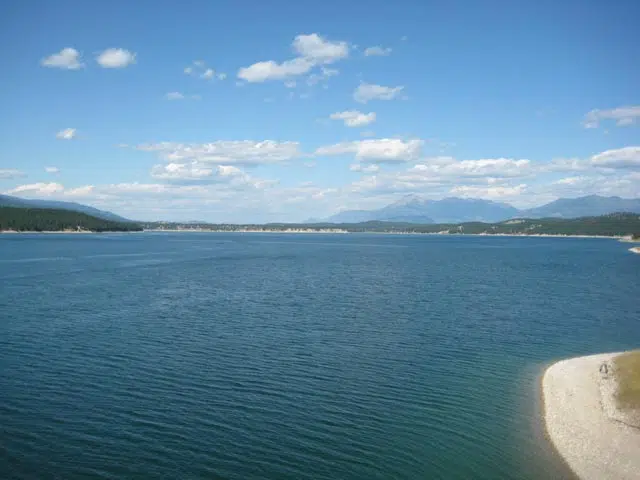 At a time when water levels are normally rising, Lake Koocanusa's water levels are getting lower.
Kootenay-Columbia MP Wayne Stetski says he contacted the US Army Corps of Engineers who informed him on the current situation of the Libby Dam, which controls the levels of Koocanusa.
"The good news is that they certainly plan to have the lake at full pool by July which is peak recreational time." says Stetski. "The reason it's still being drawn down rather than filled up is because of the high snowpack."
Stetski explains that the reason for the high snowpack is the extremely wet and cold winter that was experienced in the Kootenay Basin.
The snowpack is sitting around 125 per cent of average this spring.
The MP says recreation and activities at the lake are dependant on the water levels.
"Low water levels create all sorts of problems." explains Stetski. "The boat launch ramps on the reservior, depending on the water levels, you launch your boat either with a long back-up or a short one. The opportunity for using beaches and accessing water, it all depends on where the water levels end up."
The member of parliament says it will be important to monitor levels closely over the next few months to ensure the lake is suitable for summer recreation.
– Kootenay-Columbia MP Wayne Stetski
– Devin Howard