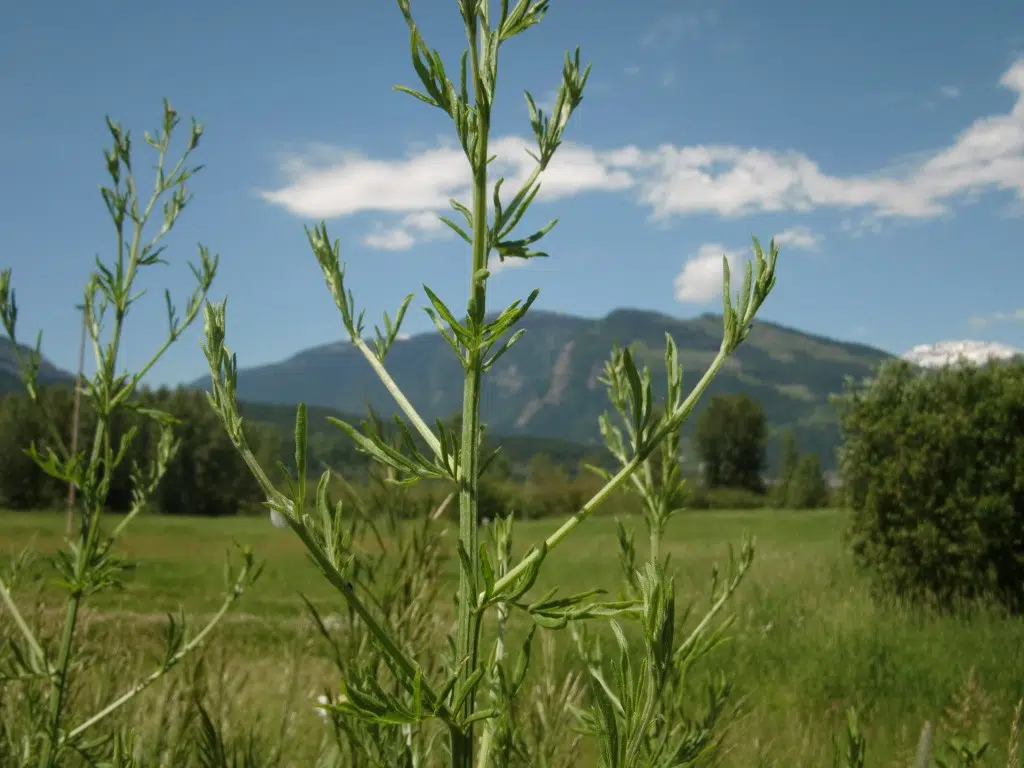 The East Kootenay Invasive Species Council is hosting their annual general meeting Wednesday in Cranbrook.
EKISC executive director Todd Larsen says the gathering is an opportunity to learn the latest on how organizations are tackling the plants and what future plans are.
"We're all trying to have a collaborative approach to management where we identify where we have a better chance of eradicating some of the species." explains Larsen. "We know with the limited resources we have we're not able to deal with everything so we're trying to identify where the priorities are."
Larsen says everyone is affected by invasive plants.
"Everyone is impacted by invasive species." says Larsen. "If you're a hunter, fisherman, quadder, if you like to go hiking, if you have horses, pay taxes, you're involved with invasive species."
This comes after a bylaw was updated allowing the RDEK to control weeds on private property without notifying property owners.
Tomorrow's meeting will be held from 9:30 AM to 3:30 PM at the Heritage Inn.
– Todd Larsen, EKISC executive director
– Devin Howard