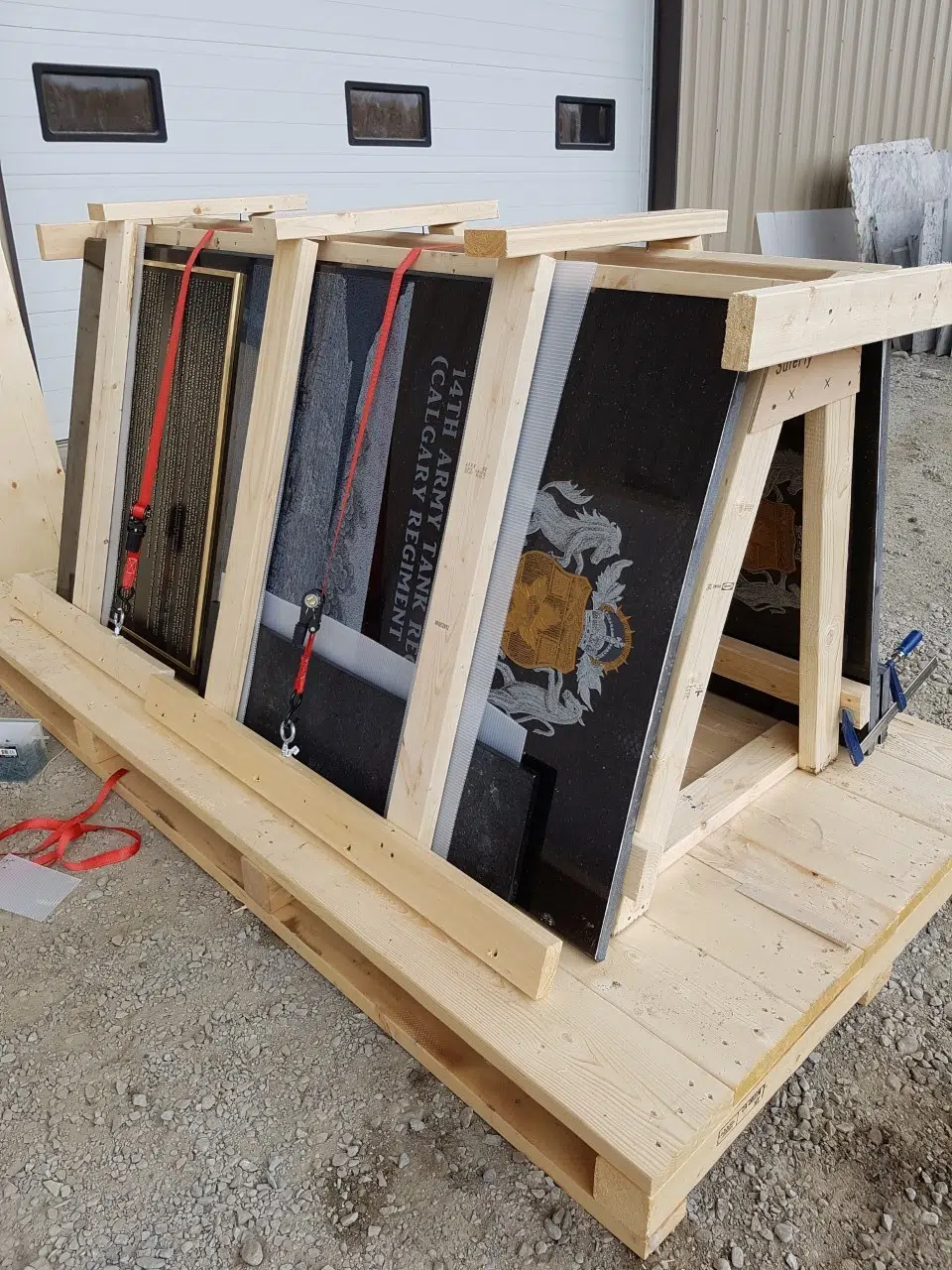 A memorial crafted by a Cranbrook artist is on its way to France to commemorate the 75th anniversary of the Battle of Dieppe.
Richard Hessler is a former member of the King's Own Calgary Regiment, a retired RCMP officer, and a life-long artist.
Hessler was asked to take on this project after he created a cenotaph for Chestermere, Alberta in 2015.
"This is the pinnacle of my art career." says Hessler. "This one and the Chestermere cenotaph are awesome projects that I am very proud to have done."
The Cranbrook resident says this is one of his proudest moments as an artist.
"It's a real honour. Being part of the regiment at one time, knowing the history at Dieppe, it's a great honour to have a piece of artwork both in France and for that purpose." explains Hessler. "It's quite emotional, it was even emotional doing the project."
Hessler adds the new granite memorial is a metre wide and two metres high which is much larger than the small plaque currently at the Dieppe site.
He concluded by saying many local artists have their work presented around the world and this is another project that everyone can be proud of.
– Richard Hessler, local artist
– Devin Howard