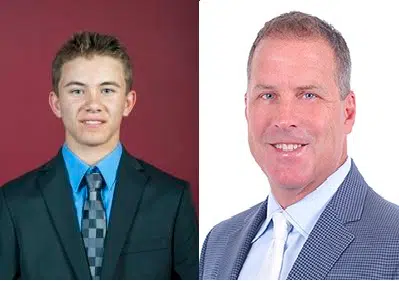 A "new ice age" begins with a young set of players who will soon be the future of the Kootenay ICE.
The 2017 WHL Bantam draft was Thursday in Calgary and the ICE took centreman Connor McClennon second overall.
Director of scouting Garnet Kazuik says on top of being a pure goal scorer, McClennon is a natural competitor.
"When he's facing other top players his game rises." explains Kazuik. "Anytime there's been a game throughout the season he wants to play head to head against the best and he wants to be the best and come out on top."
Talent, competition, and goal scoring is just a handful of assets that 14-year old centre Connon McClennon will bring to the Kootenay ICE.
Kaziuk says the Wainwright, Alberta native is beyond excited to join the organization.
"He wanted to be part of our ICE organization, he told us that." says Kazuik. "Anytime you get a player that wants to be there like he does it's second to none."
Kazuik adds the team is still very much a work in progress but today's draft was a huge step in the right direction.
He says the ICE want to let their players develop at their own pace to fulfill the potential of each prospect.
McClennon netted 45 goals with 54 assists in his 2016-17 campaign with POE Academy in Kelowna.
The ICE selected a total of 10 players in Thursdays Bantam draft.
– Garnet Kazuik, Kootenay ICE director of scouting
– Devin Howard