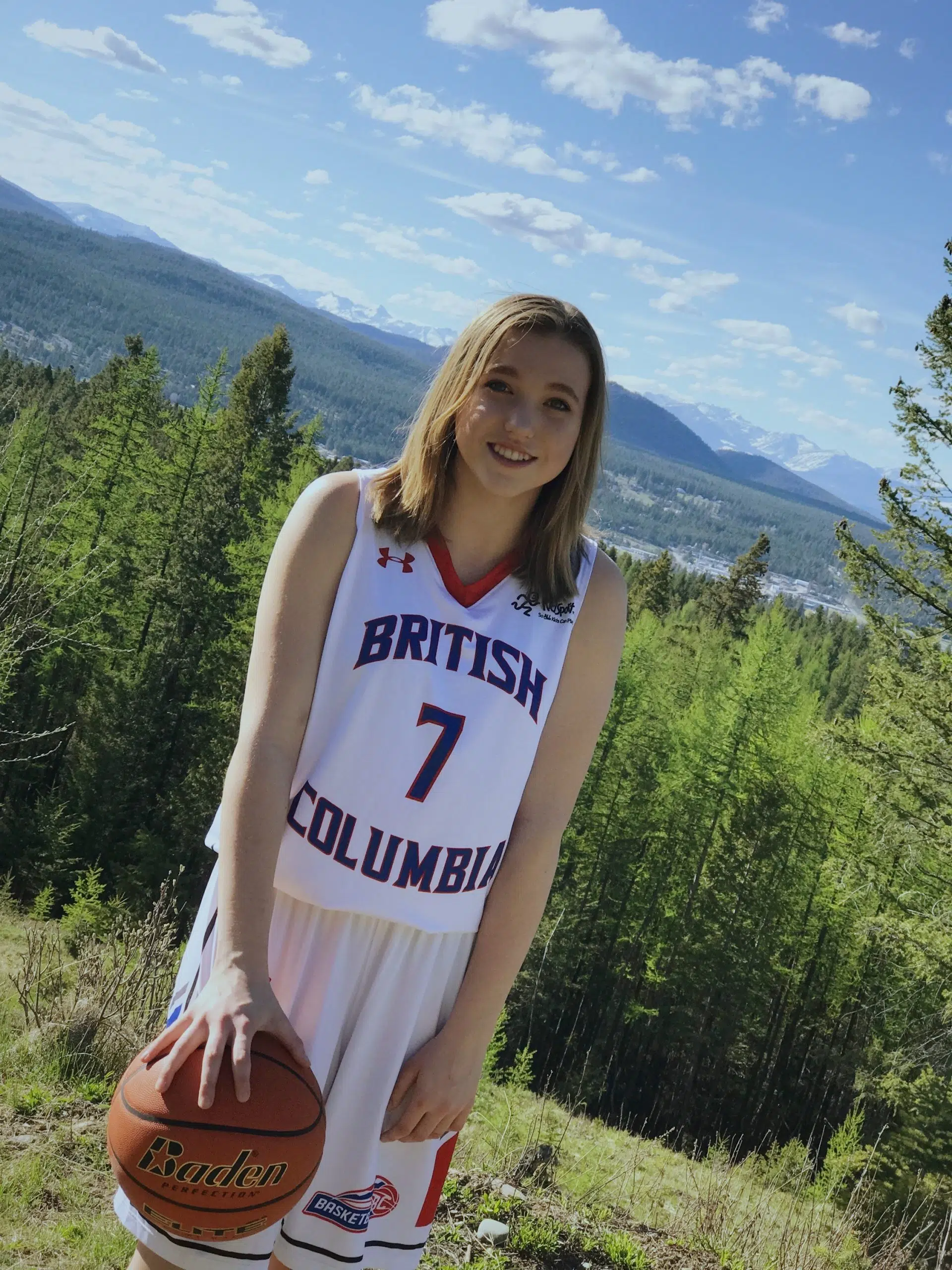 A 13-year old Cranbrook girl is representing British Columbia at the U-15 National Basketball Championship.
Kiara Ker has has played basketball in the Key City her whole life, getting her start with the Little Ballers program and then the Steve Nash Youth Basketball Program.
The young athlete has been playing basketball since she was six years old and says she wouldn't be where she is today without the support of her mom.
"Every second weekend she's coming along to Vancouver to watch my try out and practice. She's putting in a lot of money for this." explains Ker. "She sacrificed so much so she could watch my play and it's just been amazing."
Ker says she didn't expect to make the team since she is two years younger than most of the competition.
"I am underage and I felt like they would've put me on the development team just so they could develop me for the following year but it's just so amazing that I could have this experience and opportunity." says Ker. "I'm really excited and I feel very accomplished with what I've done."
This year Ker played for the Parkland Raiders grade 9 team in Cranbrook as well as the senior team at Mount Baker Secondary.
Ker adds her dream is to earn a university scholarship for basketball once she is finished highschool.
The U-15 National Basketball Tournament is in July in Regina.
– Kiara Ker, basketball player
– Devin Howard