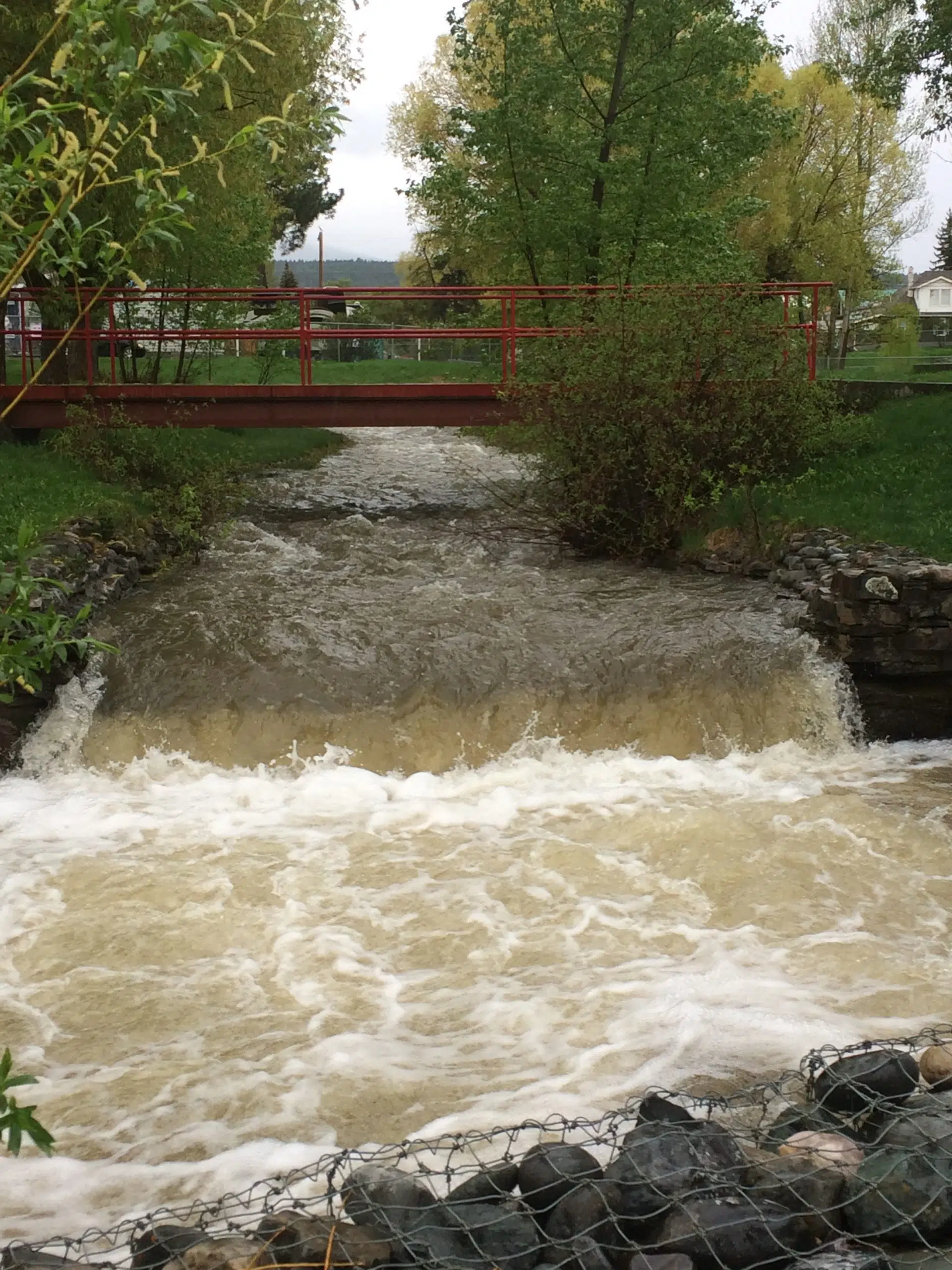 East Kootenay residents are still being advised to stay away from local creeks and lakes.
The BC River Forecast Centre is maintaining a high stream flow advisory for Cranbrook and the surrounding area.
David Campbell expects that advisory will be rescinded over the weekend, but water levels will still be high and people need to be cautious.
"Even if we don't have advisories out, its during the snowmelt season. Rivers are just seasonally high, fast-moving water and the soil is really saturated, particularly around river banks," Campbell says. "Also localized problems can happen around rivers and drainage, so just using caution around them is important."
The City of Cranbrook reported no flooding along streams Thursday night and early Friday morning, following a severe thunderstorm watch issued by Environment Canada.
Public Works crews say Joseph Creek rose about two inches, with the rain expected to taper off throughout Friday.
– BC River Forecast Centre, David Campbell
– Jeff Johnson