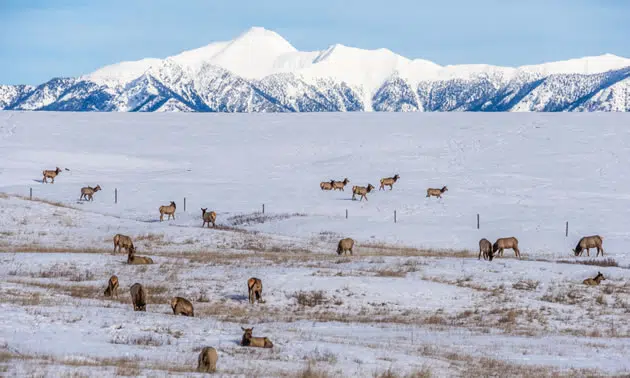 A local wildlife group is weighing in after a group of BC conservation organizations teamed up to fight declining animal populations.
Five of the province's leading wildlife groupings signed a memorandum of understanding to support the growth of wildlife in British Columbia.
The five organizations include BC Wildlife Federation, Guide Outfitters Association of British Columbia, Wild Sheep Society of Biritish Columbia, Wildlife Stewardship Council and the BC Trappers Association.
East Kootenay Wildlife Association president Jeff Berdusco says this is a step in the right direction.
"Whenever provincial bodies get together for common goals it sort of encourages smaller regional groups to do the same thing as well." explains Berdusco. "When you're combining voices and messages, lobbying government becomes a lot easier – a lot more streamlined."
Now that Liberals have promised to increase funding on wildlife management Berdusco says they are expecting them to come through.
"We'll be continuing to engage with local government and wildlife managers and keep pushing our message."
– Jeff Berdusco, East Kootenay Wildlife Association president
– Devin Howard