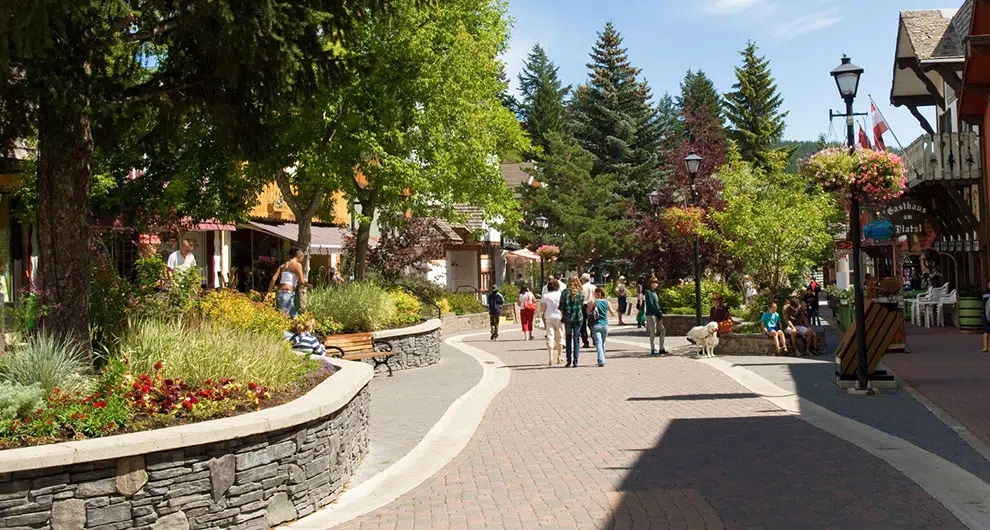 Traffic concerns around Kimberley's platzl could be dealt with through an upcoming downtown design project.
A roads plan is expected as part of an updated strategy, after grant funding was received for an infrastructure redesign in April.
CAO Scott Sommerville says discussions are in early stages, but should help identify challenges the city faces during storm events.
"We're really trying to deal with some stormwater issues, replace some sewer and water pipes underground and on top of that, the asphalt will be the icing on the cake," Sommerville says. "While we are digging up the streets, some of the traffic issues we'll be dealing with are traffic calming, increased parking, possibly some one way streets going in."
The initial proposal discussed converting Howard Street to accommodate markets and providing a link to Townsite on Kimberley Avenue.
Sommerville expects the recommendations could take five to ten years to accomplish, if approved.
– Chief Administrative Officer with the City of Kimberley, Scott Sommerville
– Jeff Johnson