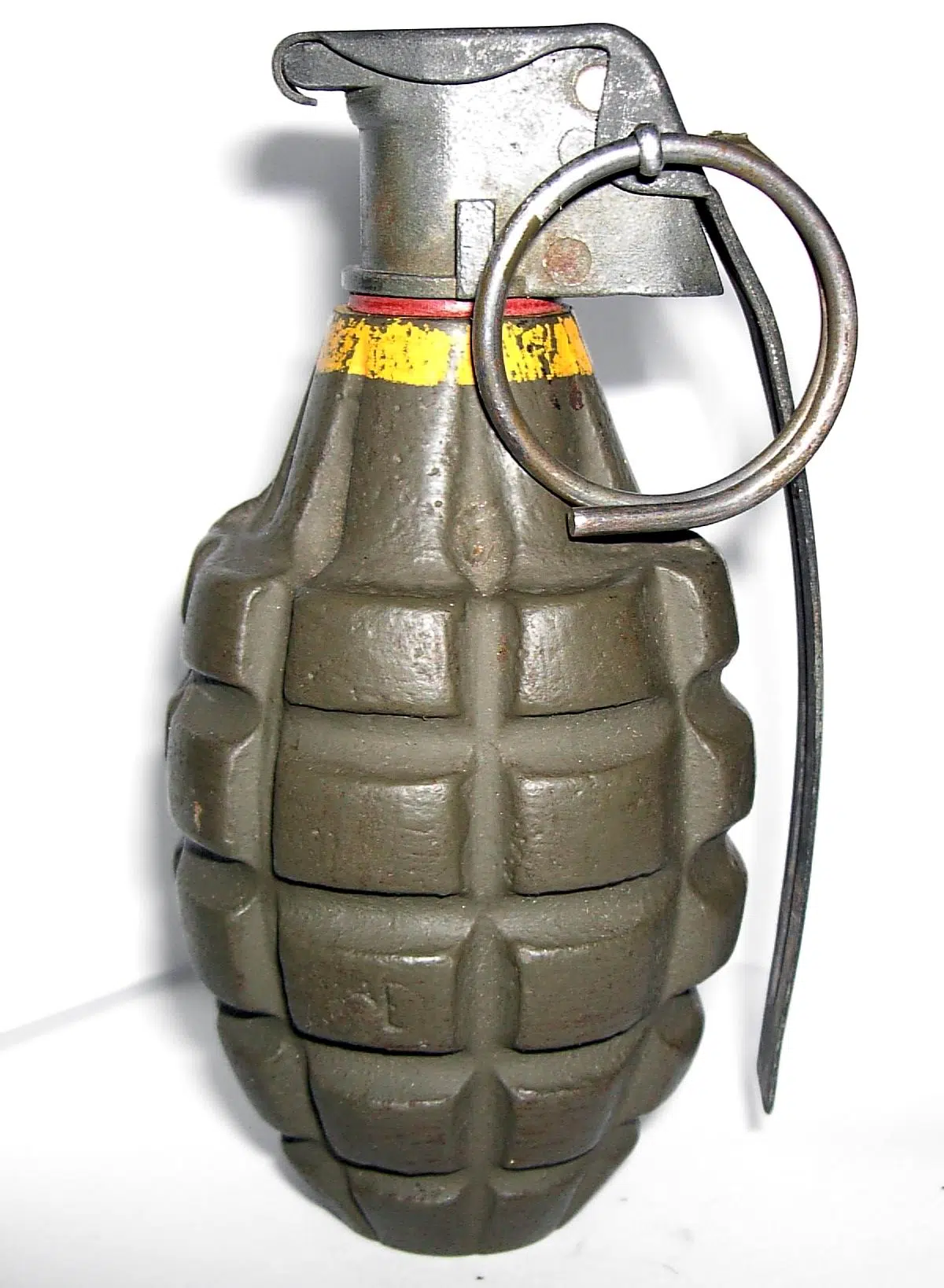 The Canadian Forces were called into Fernie after a grenade was found in a backyard. 
A local man was doing yard work at his home on Sunday when he came across what looked like an explosive.
RCMP say they were called to the house where the resident had moved the object to the back alley.
Police took photos of the object and upon further inspection by the explosive disposal unit, it was determined to be a hand grenade.
The Canadian Forces explosive ordnance disposal unit was called in from Victoria and they discovered the core and detonator was absent from the explosive.
The Forces report about 150 to 160 of these incidents happen annually in Canada.
Elk Valley RCMP explain that if an explosive is found it is best to leave it untouched and call the police.
– Devin Howard