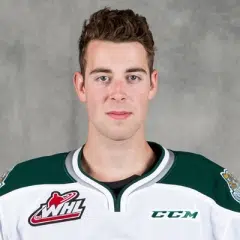 The Kootenay ICE have a new veteran netminder between the pipes for the upcoming season.
The club announced Thursday that goaltender Mario Petit has been picked up from the Everett Silvertips in exchange for a conditional sixth round pick in the 2018 draft.
The Manitoba native posted a 2.93 GAA and an .896 save percentage in 22 games last season.
ICE president and GM Matt Cockell says Petit is someone they expect to raise the level of competition within the team.
The 19-year old goalie will be a welcomed addition to the team after Cranbrook native Peyton Lee finished his junior career with the ICE last season.
– Devin Howard