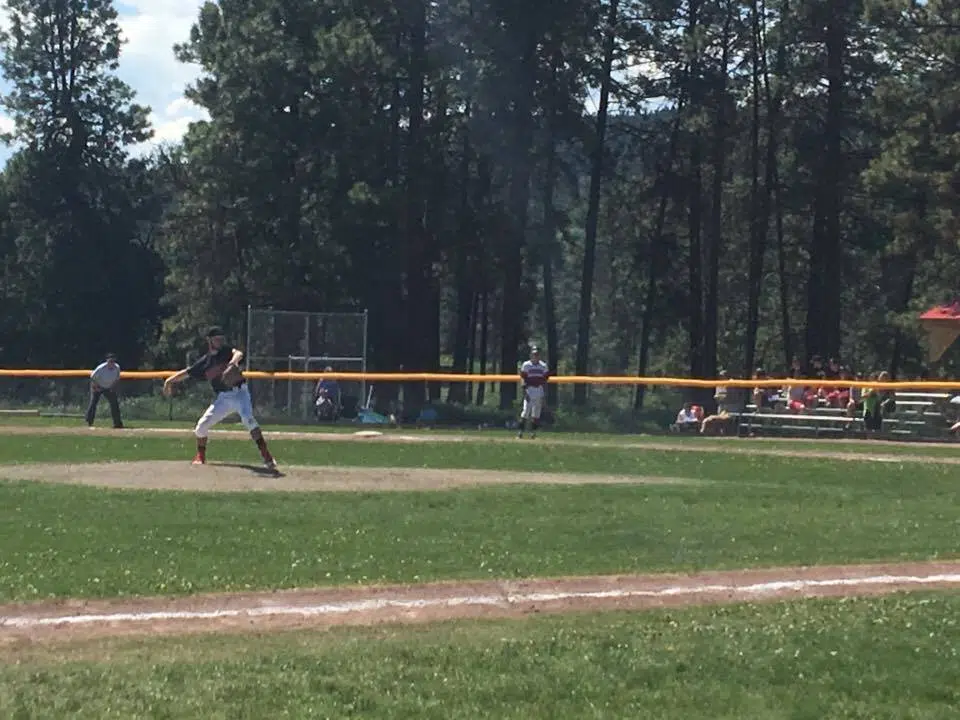 The Bandits 'A' team had a strong weekend swinging their way into the championship game in their home tournament.
But it was the Calgary Redbirds that gave Cranbrook a tough time all weekend, topping the Bandits 7-4.
Head coach Paul Mrazek says their downfall this weekend was not supporting each other when they were down.
"It's a long season, we have a lot of games left and you can't get down. You've got to stay in the game, anything can happen." says Mrazek. "We've scored six runs on people before in one inning, you don't know what's going to happen."
Mrazek says they have to focus more on playing small ball to produce runs.
"You've got to hit a ground ball up the middle, you've got to hit a long fly ball. Give up an out and get a run." explains the Bandits skipper. "If you get a base hit and advance guys that's a bonus but if you've got zero or one out and a runner on third [base] you've got to cash him in."
Mrazek praised his team for a pair of come-from-behind victories over the weekend against the Calgary Dinos and Lethbridge.
The Redbirds also gave the 'A' Bandits their only loss of the round robin, beating them 3-1 on Saturday night.
The 'A' Bandits will be in Eureka, Montana Wednesday for a double-header against the Rangers.
– Paul Mrazek, Cranbrook Bandits 'A' head coach
– Devin Howard