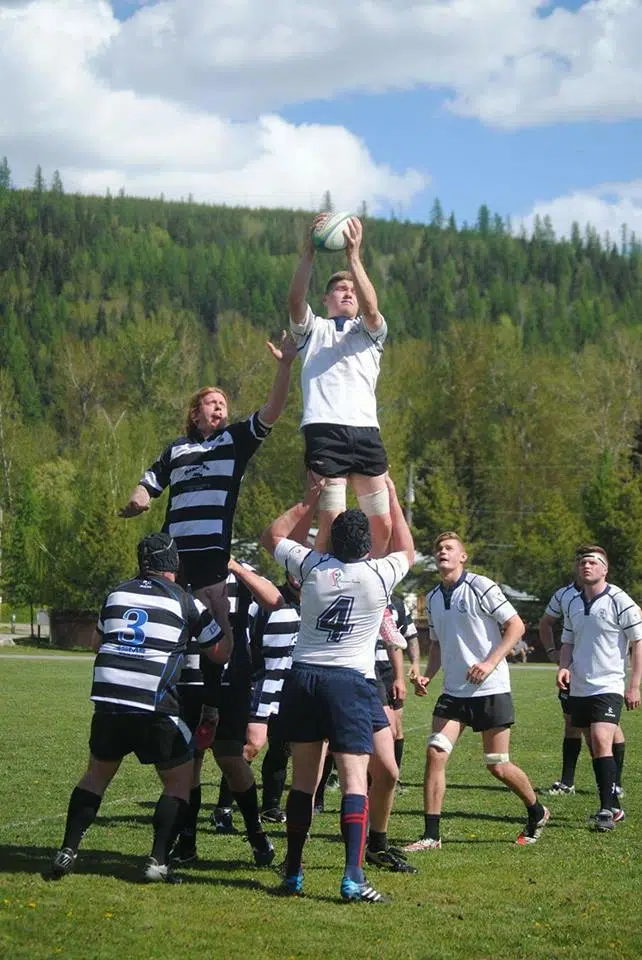 Cranbrook's rugby team is just a couple wins away from a chance at BCs independent rugby championship.
The Rocky Mountain Rogues topped Fernie's Elk Valley Bulls 45-28 in the Key City on Saturday afternoon in game two of a four game series.
Rogues forward Mike Hardy says although they've won the first two games, they have to stay focused on improving all elements of their game.
"At this point in the season and time of year just overall conditioning can always be better." explains Hardy. "You're playing 80 minutes straight in this heat, both teams [have] to play in it but usually the team in shape will have a little more gas in the tank at the end."
Hardy says they did a good job executing what they were working on in practice.
"We really wanted to get our rucking nailed down and push the [Bulls] off the ball a lot better than we have." says Hardy. "Our coach Byron Garrels has been running some really good training sessions."
The team with the best record after four games moves on to the Saratoga Cup in Penticton in July.
Game three will be played Saturday at 2 PM at the Isabella Dicken School field in Fernie.
– Mike Hardy, Rocky Mountain Rogues forward
– Devin Howard