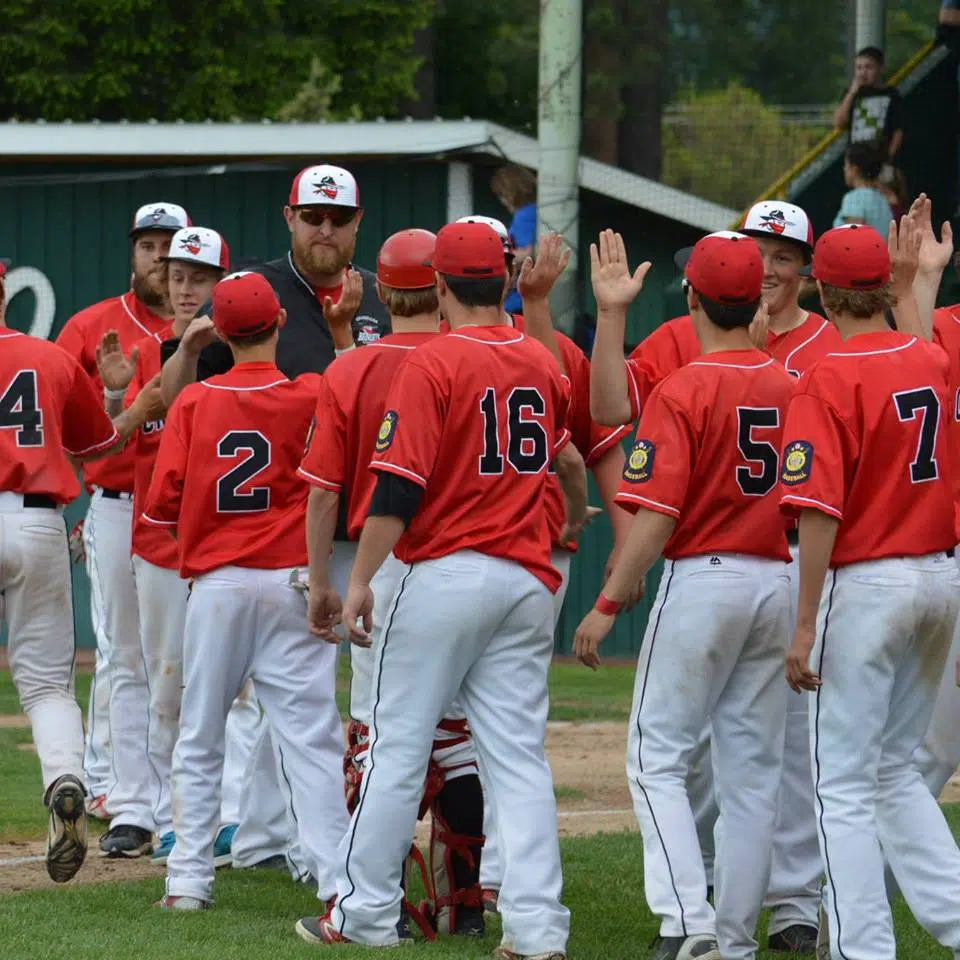 The Cranbrook Bandits 'A' team will open their season Wednesday with a double-header in Eureka, Montana.
The Bandits, who finished their preseason with a record of 5-6, are looking to start the season on the right foot against a team they are very familiar with.
"We definitely want to go down and sweep." says head coach Paul Mrazek. "Eureka is a team that we should be able to play with. We split with them most of the time but I would like to go down and get a couple wins."
The 'A' Bandits will be shorthanded in Wednesday's games due to a few key injuries and illnesses.
Mrzaek says Brendan Bird will be out of the lineup for 2-8 weeks with a fractured wrist after diving for a ball in left field on Sunday against the Calgary Redbirds.
Also, Dan Mercandelli, one of the Bandits' strongest arms, is sick and will not make the trip south Wednesday.
Mrazek says overall he is impressed with the way the team performed in the preseason.
"We've been pitching well, [that's] probably where we're most confident." says the Bandits skipper. "Defensively we're getting a lot tighter."
Last weekend in a home tournament the 'A' squad had trouble producing runs against a tough Calgary Redbirds team.
Mrazek says cashing runners in is something that needs to be improved on early on with the club.
"When we've got those guys in scoring position that's where I think we need to relax and improve and get that guy in somehow."
A new season begins with a clean slate and Paul Mrazek is optimistic his team will compete this season.
"Moving up to the 'A' conference they're going to see better teams." explains Mrazek. "I want them to take advantage of teams we've beaten in the past and continue to beat them and play stronger against some of the new teams."
– Paul Mrazek, Cranbrook Bandits 'A' head coach
– Devin Howard