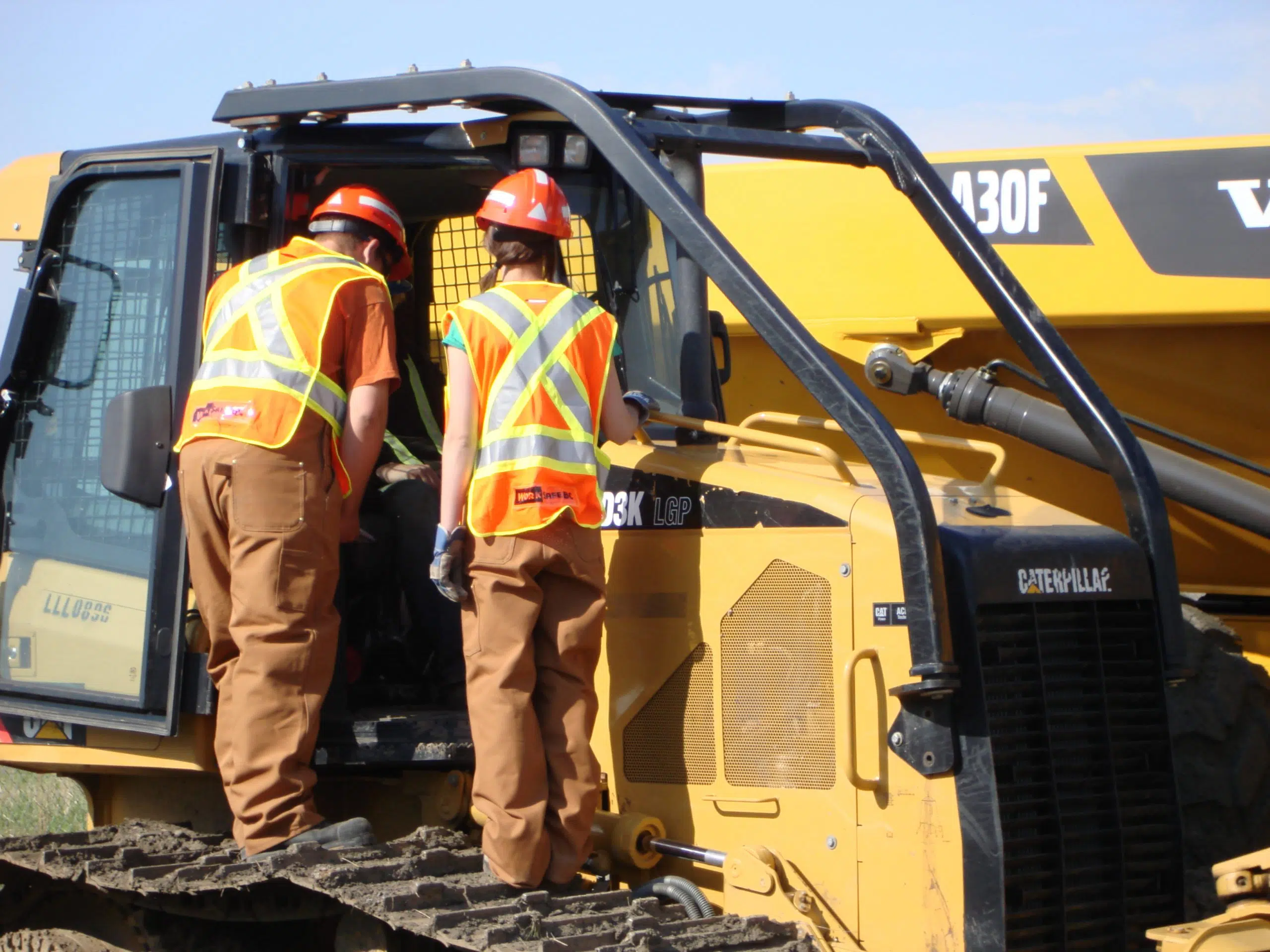 Wednesday is the final day of an annual initiative that gives Elk Valley high school students a hands-on experience with heavy machinery.
The fifth edition of Project Heavy Duty is introducing 22 Grade 11 and 12 students from Fernie, Sparwood and Elkford to equipment operating jobs.
Students are visiting places such as Teck's Line Creek mine, SMS Equipment shop in Elkford and a gravel pit in Sparwood.
Through partnerships with WorkSafeBC and College of the Rockies, the youth are also gaining an awareness of workplace safety and job expectations.
Students previously completed their First Aid Level 1 training at COTR.
Project coordinator Brian Conrad says the reaction has been very positive from both the students and the operators.
He says the initiative creates a relationship with youth and potential future employers.
Conrad adds it's neat to get these two sectors of the community together as they often don't interact until students have graduated.
He explains these local contractors would rather hire local personnel than have to attract employees from elsewhere in the country or even around the word.
– Josh Hoffman
– Project Heavy Duty Coordinator Brian Conrad