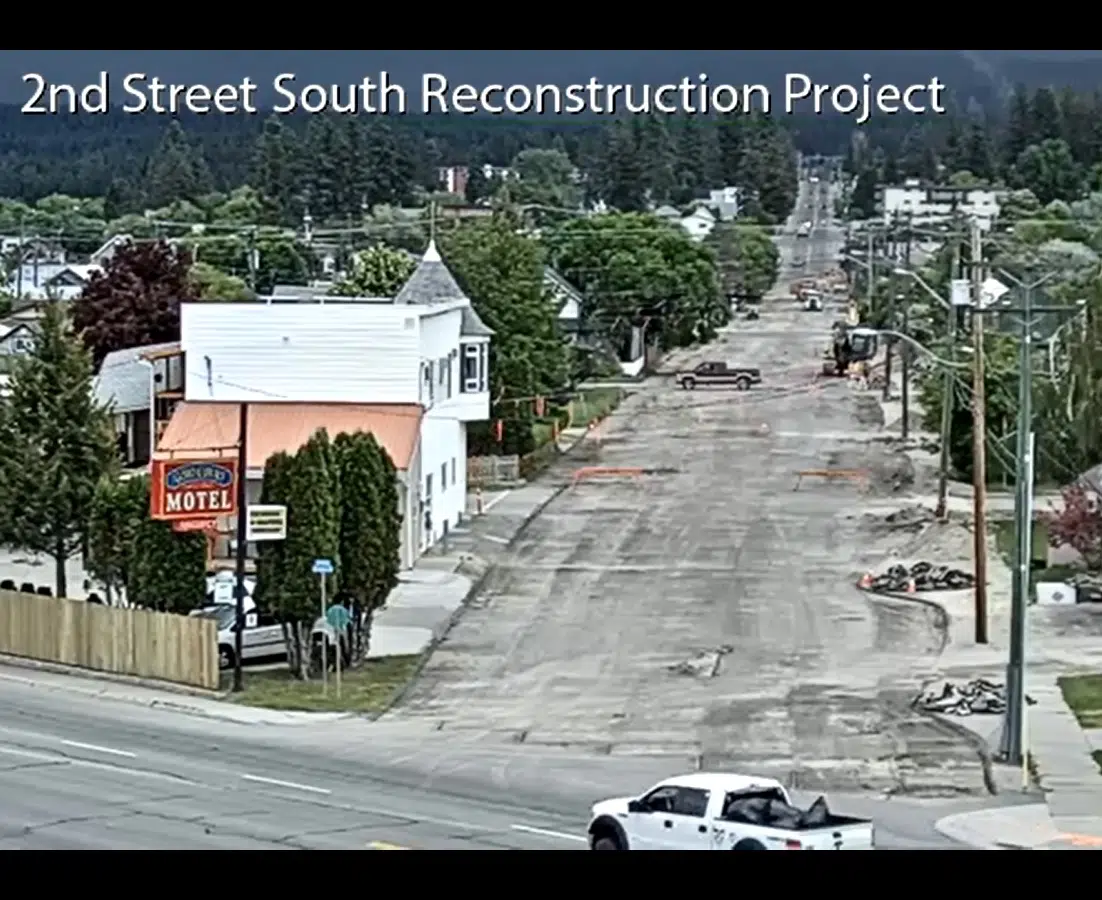 The City of Cranbrook's webcam for the 2nd Street South reconstruction project is now live and streaming.
You can find a link to the live stream here: http://www.playfullscreen.com/cranbrook_2.php
Overall Project Plan
Project includes full replacement of water, sanitary sewer and storm sewer infrastructure.
A new engineered road structure will be installed as well as concrete curb and gutter with the addition of a multi-use pathway on the south side of the road.
The few properties with services connected to 2nd Street will receive new upgraded water and sewer services.
Affected properties will experience water service disruption during water main tie-ins, then will be connected to a temporary overhead water system for the remainder of the project.
Sewer service will also be maintained with the exception of connecting new sewer services to properties where property owners will be asked to avoid flushing or using water for a short period of time.
All disruption will be preceded by notifications from the Contractor.
Access to the few driveways fronting 2nd Street will be maintained as much as possible throughout the project.
Alley crossing 2nd Street will remain periodically open for garbage pickup and the 10th Avenue and 7th Avenue intersections will remain open as much as possible to minimize disruption and maintain traffic flow.
– City of Cranbrook