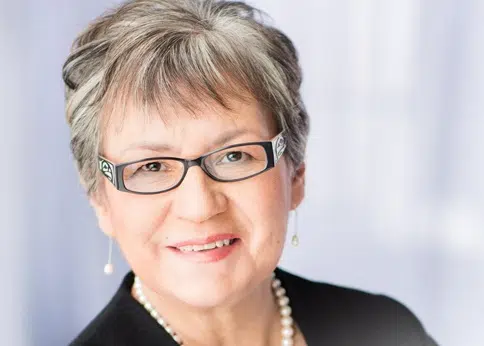 The former chief of the St Mary's Band will be an important part of Cranbrook's Sam Steele Days celebration.
Sophie Pierre will serve as Parade Marshal for this year's event, which will also mark Canada's 150th anniversary.
Pierre says its important to recognize this milestone, however, it should be noted indigenous Canadians have been here for much longer than that.
"As an indigenous person, it is difficult when there is all this big celebration about Canada 150," Pierre says. "I'm thinking when are we going to celebrate the fact that this country has a history of 10,000 years and not 150?"
Pierre was recently awarded the Order of Canada for her dedication towards advocating for First Nations people.
She says history plays an important role in that effort.
"One of the very first steps in reconcilliation is recognition of history, recognition of the need for reconcilliation," Pierre says. "This is a really positive step for Cranbrook and the Ktunaxa Nation to be taking and I'm very pleased to be involved in any way that I can."
The Sam Steele Days Parade is happening Saturday, June 17th.
– Former St Mary's Band Chief and Order of Canada Recipient, Sophie Pierre
– Jeff Johnson/Josh Hoffman