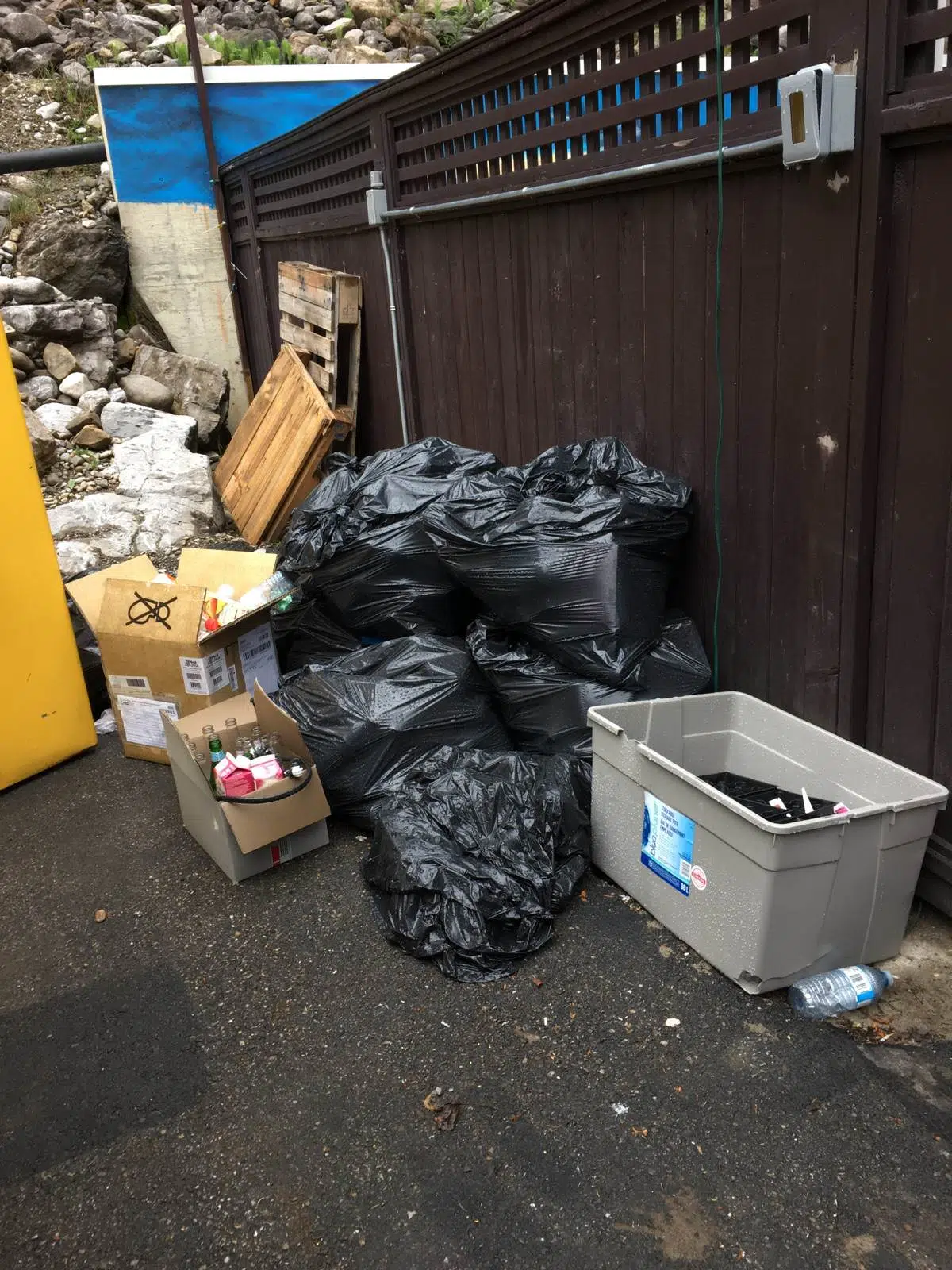 A business in Fernie is coming under fire for improperly storing what's being called an "unacceptable" amount of garbage.
Conservation Officers have issued a Dangerous Wildlife Protection Order after repeated complaints about the business.
The action is essentially a warning but CO's can issue a $230 ticket or notice for a court appearance for anyone who doesn't secure attractants under the Wildlife Act.
WildsafeBC Elk Valley Coordinator Kathy Murray says businesses and local governments need to lead by example.
Murray, who's job is create awareness on how to reduce wildlife conflicts in her community, says they always want to be proactive.
She says when you provide food to wildlife you are jeopardizing the safety of your property, your customers and nearby residents.
The conservationist adds, ultimately, it will also lead to bears being habituated and having to be destroyed.
Murray says bears have been reported right in the community this year, so it's important everyone properly stores their garbage.
Two grizzles have been killed in the Fernie area recently due to owners protecting their properties.
– WildsafeBC Elk Valley Coordinator Kathy Murray 



– Josh Hoffman