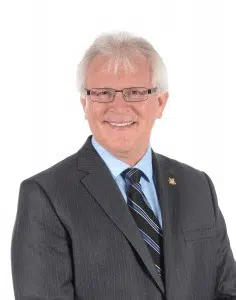 The New Democrat MP for Kootenay – Columbia welcomes an 867 million dollar support package for the softwood lumber industry.
Wayne Stetski is speaking to the funding announced by the federal government yesterday (Thursday) that aims to help lumber producers and employees weather the effect of new U-S tariffs on Canadian exports.
Stetski says Canada now needs to focus on long-term support in dealing with the United States.
We need a good softwood lumber agreement with the United States and we also need to expand our markets toward Asia as well, so we aren't so dependent on the American market for our lumber," Stetski says.
Stetski says a new agreement is essential, as the forestry sector provides over 200 thousand direct jobs and 300 thousand spin-off jobs.
He plans to consult with local mills over this issue to see whether the funding is helping.
"I phoned and chatted with a few of them several months ago. They were all quite concerned and what they need is certainty," "The worst time in everyone's personal life as well as in a business is around certainty. They want a deal and they want to know what the playing field looks like."
Stetski adds many mill operators are concerned changes at the border will affect their ability to operate
The previous softwood lumber dispute cost over 20 thousand jobs, many of them from the BC Interior.
– Kootenay-Columbia MP Wayne Stetski
– Jeff Johnson