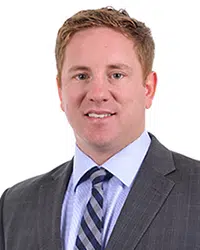 The former head coach of the Kootenay ICE is disappointed he will not be returning to the bench this upcoming season.
Friday morning the ICE announced they are parting ways with Luke Pierce who has been the coach of Cranbrook's WHL team for the past two years.
Pierce admits he was caught off guard by the decision.
"Obviously I wish I would've had an opportunity here to show a little bit more, not a lot of success in the last couple years." says Pierce. "We really didn't have a lot of discussions over the past month or so and I think for them it's a fresh start and for [my family] it's disappointing."
The ICE say they are committed to a fresh start this upcoming season and believe releasing Luke Pierce was necessary to accomplish their objective.
"It's not something I really anticipated." explains Pierce. "There's a whole range of emotions you go through and right now I'm just focused on my wife and my kids and figure out what our next move is going to be."
The now former bench boss posted a 26-99-19 record with the ICE over two seasons.
President and G-M Matt Cockell previously said all coaching staff was under contract for another year and was looking forward to working with them.
The search for a new head coach for the Kootenay ICE begins immediately.
– Luke Pierce, former Kootenay ICE head coach
– Devin Howard