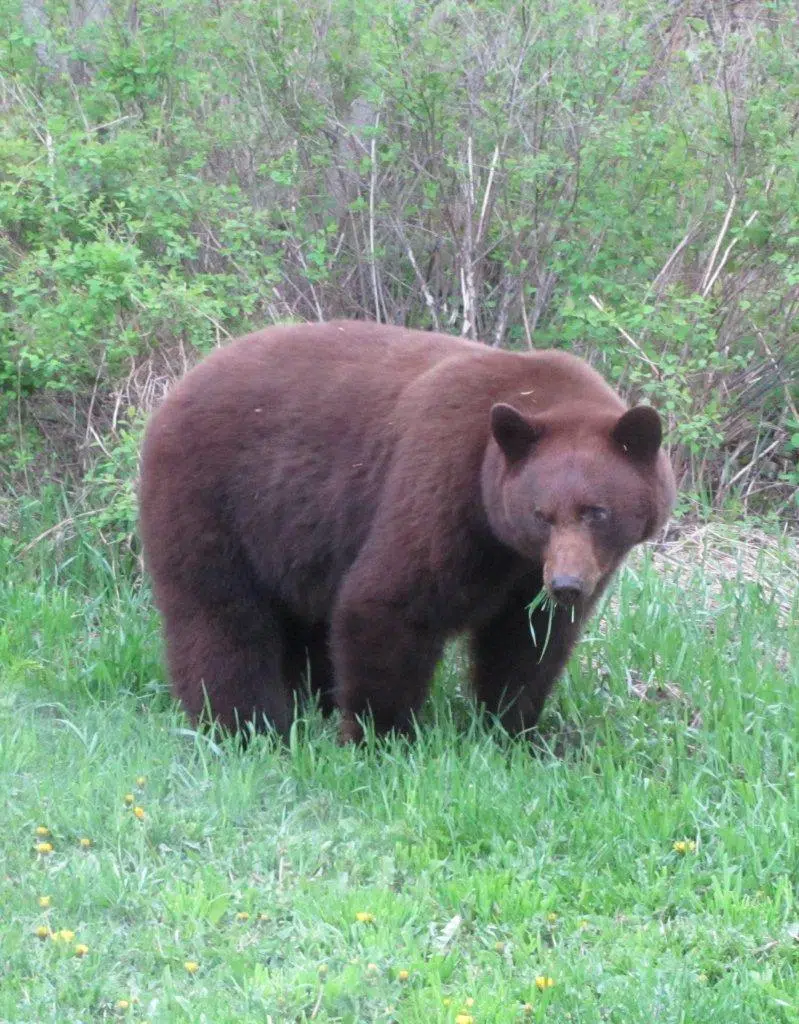 A mother bear and her cub have been spotted taking in Fernie's beautiful downtown.
WildsafeBC Elk Valley says the animals were reported on 4th avenue from the dike trail by Dogwood park all the way to 10th street Sunday and early this morning.
The conservation group says this is why residents and businesses need to keep garbage, pet food and all other attractants stored properly.
– Josh Hoffman
(Photo courtesy of WildsafeBC Elk Valley)