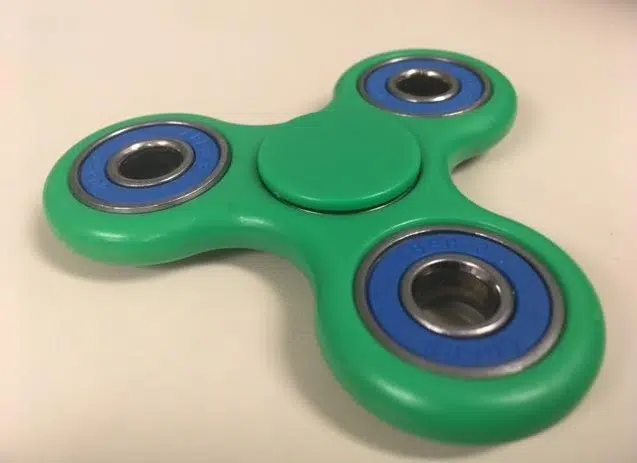 A new toy-craze is whirling its way into local classrooms but the Rocky Mountain School District isn't too worried.
Superintendent Paul Carriere says so-called fidget spinners, that have risen to popularity recently, are certainly present in their schools.He says they have all the hallmarks of a fad, just like the yo-yo, and they've been watching students' obsession over the past couple weeks.
However, Carriere admits just like most fads with young people – he doesn't expect them to hang around too long.
He says they aren't overly concerned and in fact they are probably "underreacting" because they expect the trend to be short lived.
Fidget spinners are marketed as a stress-reliever to help children with learning difficulties concentrate.
Carriere says, for the most part, in their schools they are treating the devices as toys.
The superintendent suggests they haven't become a major distraction in classrooms and if they are stealing students' attention teachers simply ask that the toy be put away.
The Southeast Kootenay School District says they haven't had an issues with spinners so far.
– SD6 Superintendent Paul Carriere

– Josh Hoffman